Sweet blossoms for Shavuot
Posted on 28 May 2020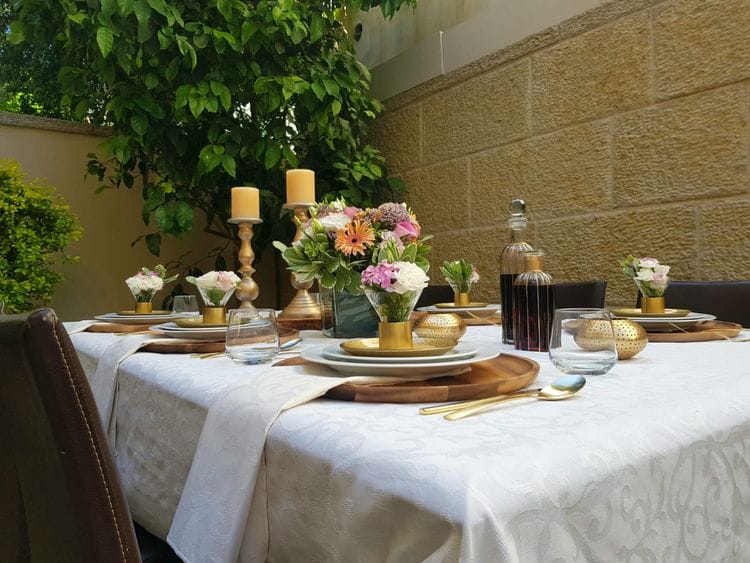 Shavuot is just a few days away. We're celebrating this holiday with a variety of dairy dishes, my family's favorite cheese cakes and colorful sweet smelling blooms.
We're decorating our table with wood chargers and other wood accents for a natural warm ambiance. Lots of gold to ensure a dazzling elegant look.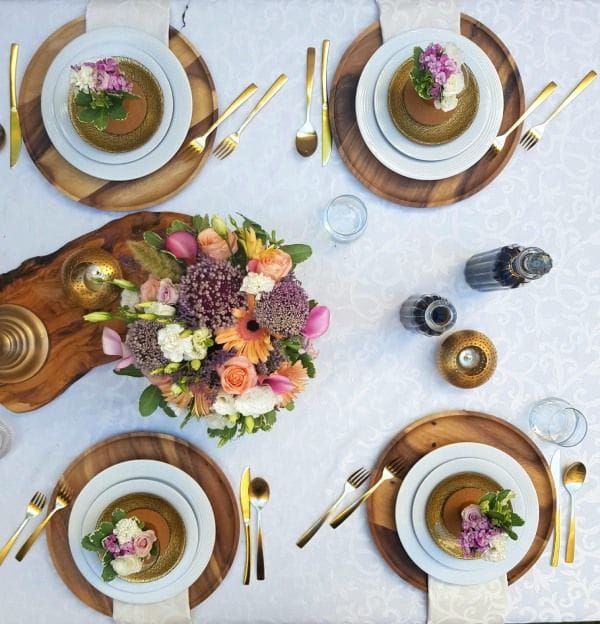 The beautiful centerpiece is a bright flower arrangement bringing in so much color, beauty and softness. We're topping each place setting with a mini arrangement for a personal touch.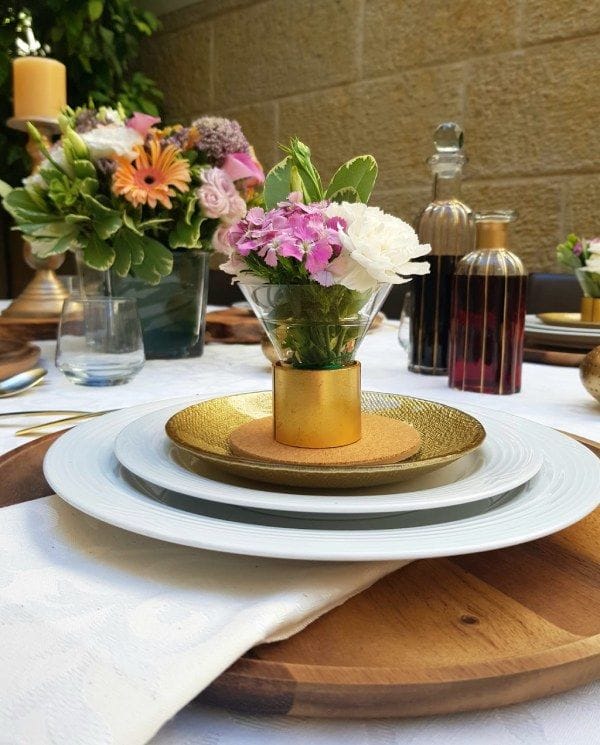 I love how Shira from Petal to the Metal combined a medley of colors and beautiful unique flowers like purple allium, violet callas and lavender tea roses into this custom made arrangement. The foxtail reminds me of wheat, which I'm sure was her intention. It's the perfect bouquet to make this Shavuot holiday extra special.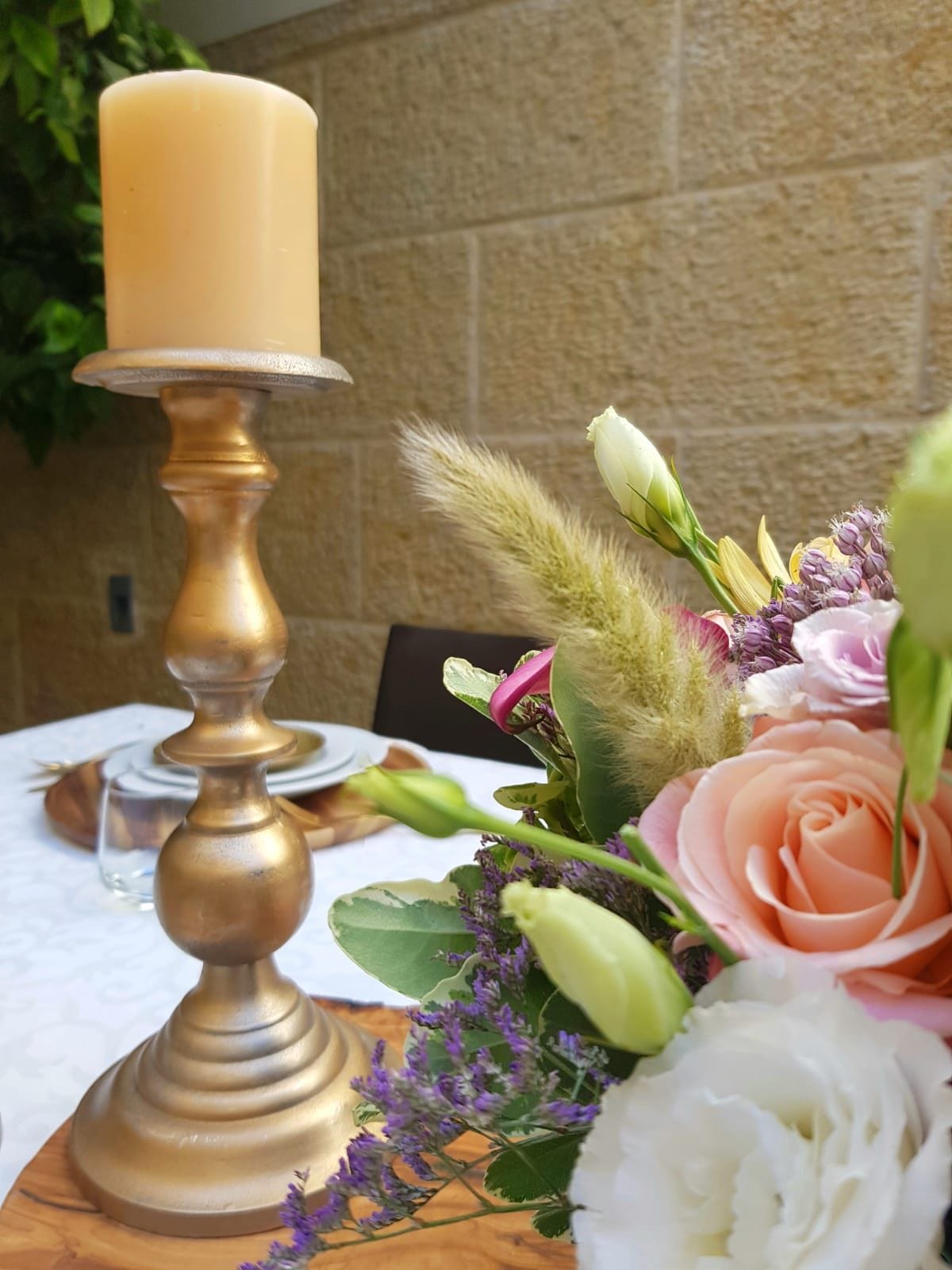 I'm looking forward to seeing more of Shira's bouquet bar rolling through Jerusalem in her flower truck.