Scents of the Holyland
Posted on 10 November 2016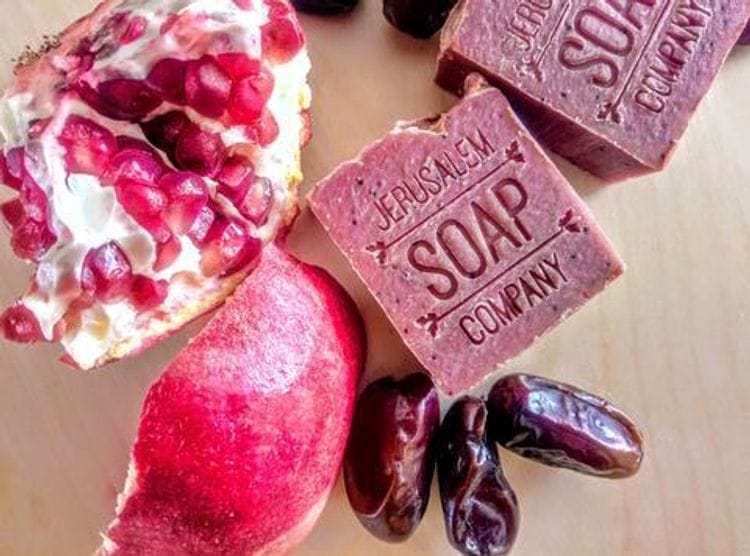 A few weeks ago I was invited by Shoshana Rubli of The Jerusalem Soap Company to her studio in Ramat Beit Shemesh for her fun, creative and interactive Build-A-Bar Workshop. Shoshana taught us the art of making artisan soaps while we mixed, poured and sculpted our very own bars.
Handmade in the Holy land, Shoshana lovingly handcrafts all her products using her unique recipes and fragrance blends. Proudly incorporating botanicals and fresh scents from the Holyland, Shoshana sources out fresh and natural Israeli ingredients. Her soaps are gentle and nourishing filled with fresh fruit, rain water, dead sea mud, plants and plant oils. After preparing a batch of soap, Shoshana carefully sculpts the bars and gives them her personal touch. She sets them aside to dry before cutting them and then cures them for several weeks. Shoshana takes pride in knowing her clients can enjoy the beauty and wholesome goodness of Israel everyday.

As soon as I saw Shoshana's soaps, I knew they where one of a kind!
My favorite are:
The Seven Species Bar which is nourished with hints of juicy pomegranates, sweet figs, medjoul dates and combined with local wine and olive oil. This bar smells absolutely delicious.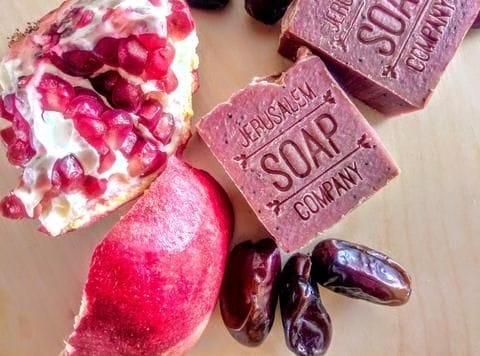 The Oasis Cucumber and Cilantro is packed with nourishing grapefruits, lime, fresh cucumbers, guava, passion fruit, wasabi, cilantro and fern. Look at those swirls!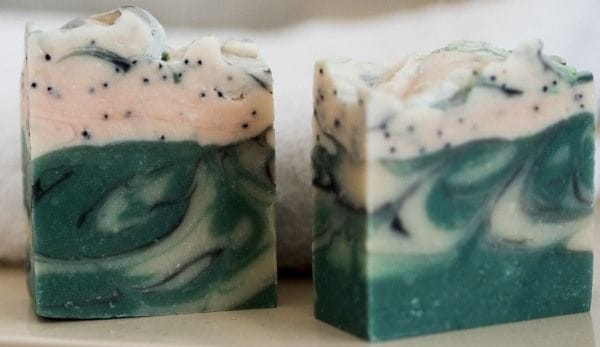 The Limonana Loofah is scented with the popular Israeli combination of lemon and mint. You can almost taste it!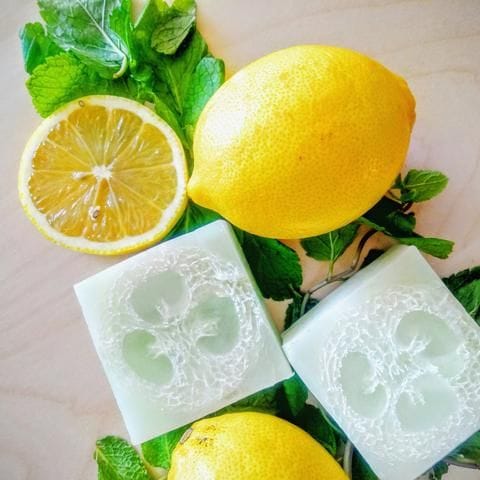 I recently bought a set of soaps for a Bat Mitzvah gift. They also make useful hostess and birthday gifts. They are the perfect decor addition to any bathroom or powder room letting off a clean, fresh scent and creating a spa like feeling.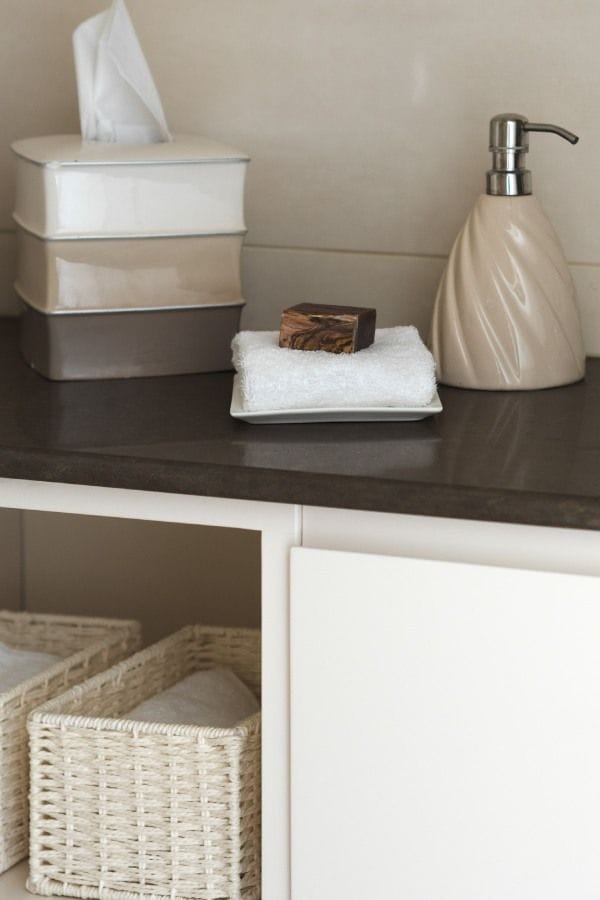 Contact The Jerusalem Soap Company for a full listing of their products and to order some of your own.
Photos from Top to Bottom:
The Jerusalem Soap Company
The Jerusalem Soap Company
Sandy B Interiors
The Jerusalem Soap Company
Sandy B Interiors