Personal Touches
Posted on 10 September 2016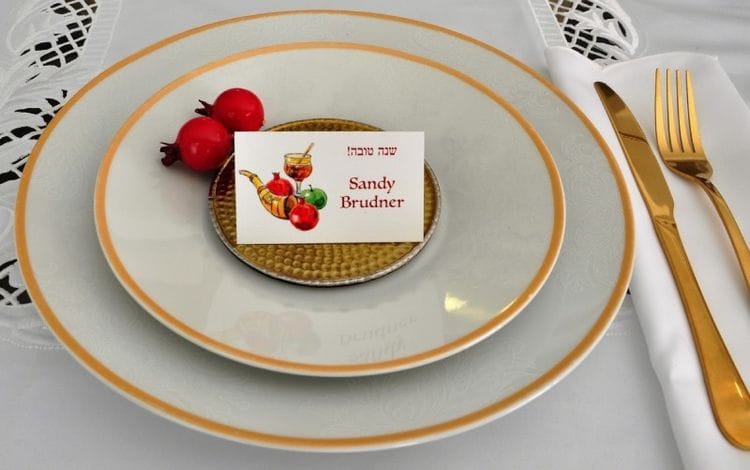 Rosh Hashana is a special time of year which we enjoy spending with family and friends. The chag table unites us all in blessings, laughter, good wishes and moves us forward with prayers and aspirations into the coming year.
I like to add an extra personal touch to welcoming my guests with setting a place card just for them.
In honour of Rosh Hashana, I'm sharing these place cards with you.
You are invited to click on the link to subscribe to our mailing list and receive your set of 12 free place cards delivered to your mailbox (if you live in Israel), while supplies last.
This offer ends Tuesday September 20, 2016. Share this offer with your family and friends.
Hashtag your Rosh Hashana table settings with #SandyBInteriorsPersonalTouches
and stay tuned for tips on setting a beautiful Rosh Hashana table.
Wishing you and your families a healthy and happy new year.
Photo and Styling:
Sandy B