My home featured in the JPost Magazine
Posted on 4 December 2016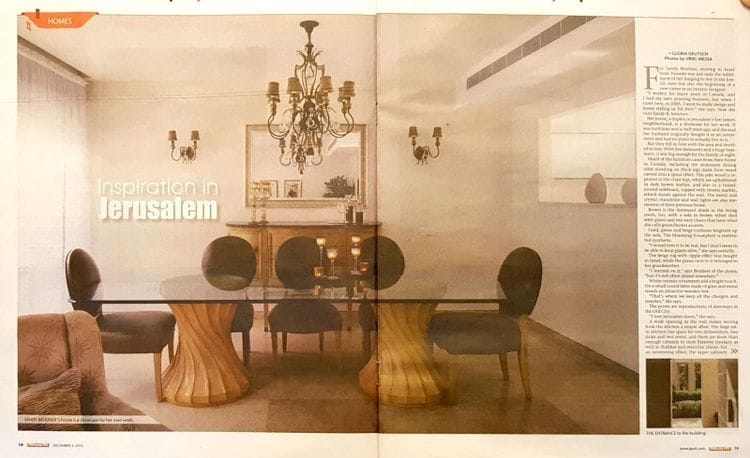 My favorite section of Friday's edition of the Jerusalem Post is within the middle pages of the "Magazine". It's the first article I read as I sit to relax after a busy week.
The Home section allows us a glimpse of private homes throughout the country. I enjoy seeing the detailed pictures and reading the descriptive articles about the various styles and design elements within the homes.
Finally this past week, my home was there in the middle pages of the Jerusalem Post Magazine. How exciting! A big thank you to Uriel Messa for the beautiful pictures you took and to Gloria Deutch for the beautiful article.