Decorate your Pesach Seder Table
Posted on 9 March 2017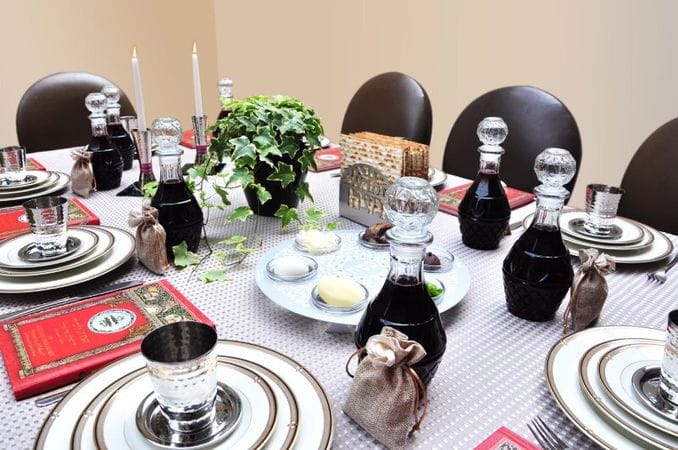 This article originally appeared in "Joy of Kosher with Jamie Geller"
Tu B'Shvat is behind us and now Purim is also in the rearview mirror. Just over the horizon, Pesach is peeking through - and it will be here before we know it. Now's the time to start planning for the Pesach Seder.
The Seder is the kickoff to the weeklong holiday of Pesach. It's a night of remembrance, education, freedom, royalty and celebration. We gather around our Seder table with our extended family in celebration of the freedom we were blessed to experience so many years ago.
The Seder is an integral part of the holiday and acts as its centerpiece. Such a special evening requires careful planning and preparation. Put thought and elegance into your Pesach table décor to bring out the beauty of the holiday.
The Seder plate is the focal point of the dining table. It is steeped in meaningful traditions and contains the most symbolic pieces used throughout the Seder. It should be both functional and ornamental and be prominently placed on the table.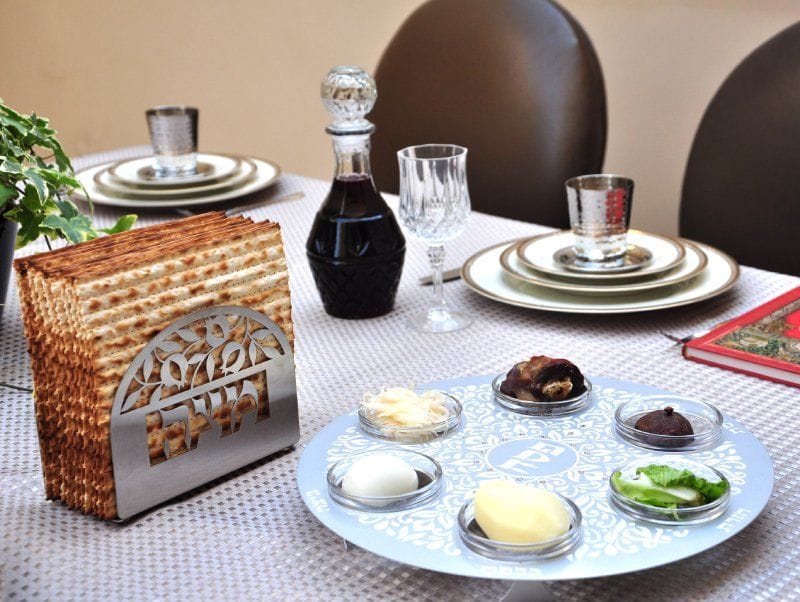 Matza is another important component of the pesach Seder and should be enhanced with its own unique serving plate.
Each person's setting should include a wine goblet and hagadah. Wine is an important part of the seder, so make sure to provide everyone with their own Kiddush cup and a filled decanter for the 4 cups of wine.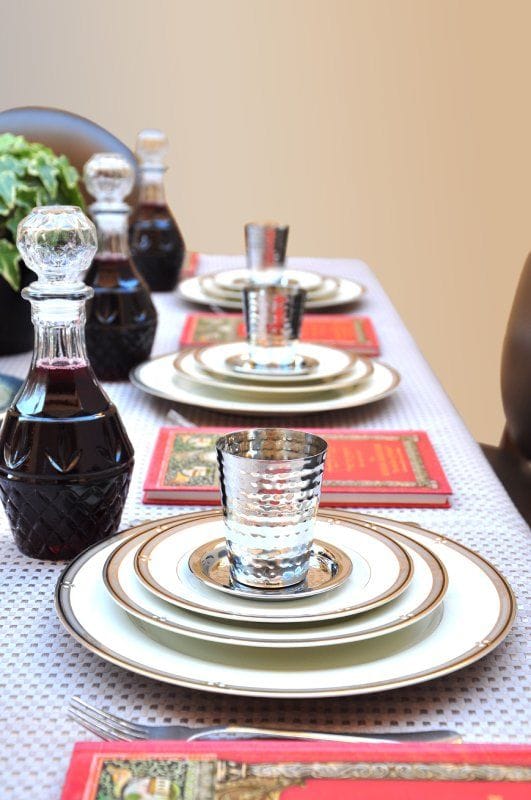 And let's not forget the oversized goblet of wine for Eliyahu HaNavi.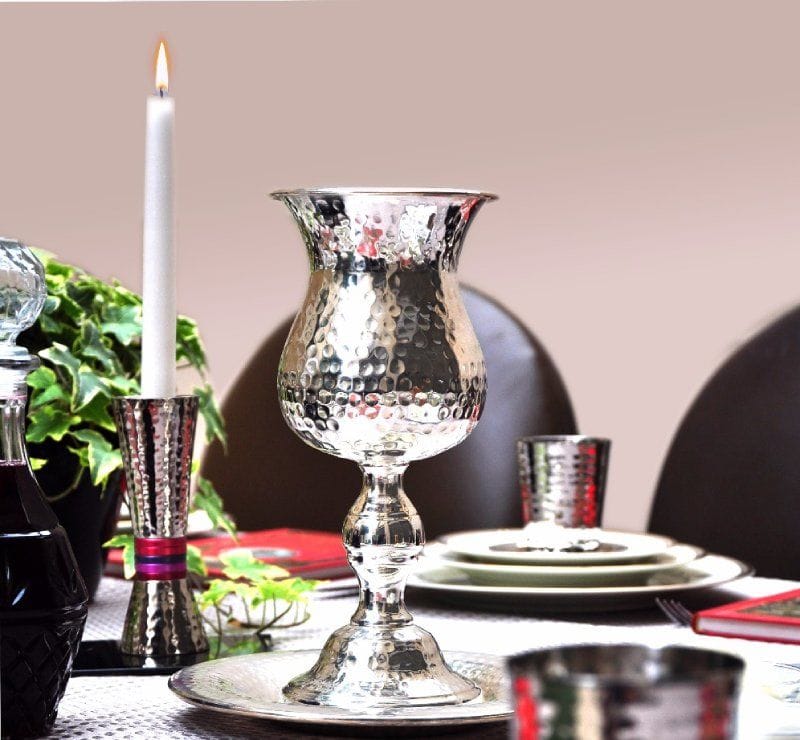 Keep the décor centerpiece simple. I've used some greenery. Other options could include spring colored flowers or a variety of candles. But remember keep it simple.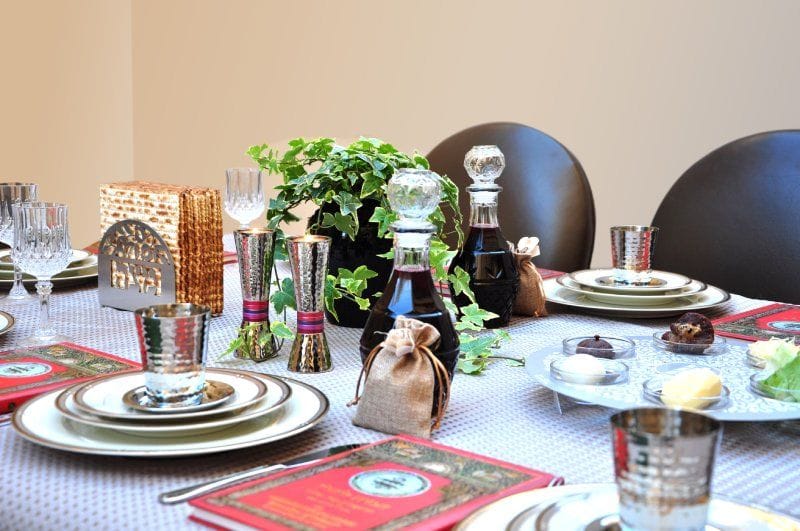 The Judaica items should be decorative and complementary to each other and act as the main decor.
This is a special evening. Allow your family and guests to feel the uniqueness of the evening as you welcome them to your seder. Surprise your guests with a small gift placed smartly at their setting. Encourage interactive participation making for a lively and energy filled evening.
Beautiful Seder Plate and other Judaica has been provided by the JudaicaWebStore.com in Jerusalem, Israel.
Photos and Styling: Sandy B
Join our mailing list
to get beautiful tablescapes, design tips and so much more delivered straight to your inbox.