Celebrating 18 Years Of Aliyah — Designing A Home In Israel
Posted on 20 August 2023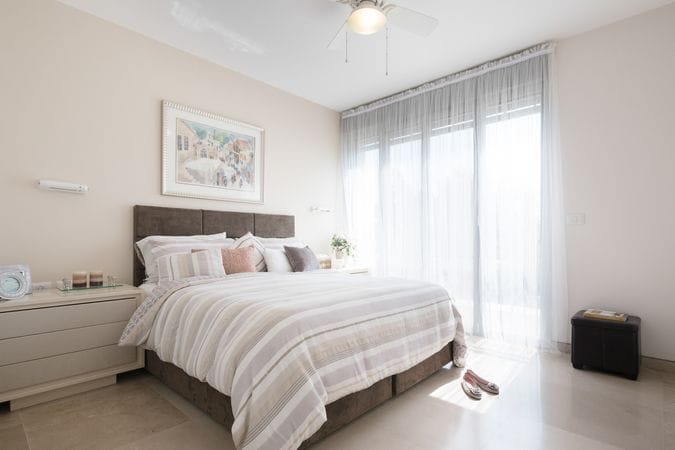 18, a symbolic number in Judaism, represents Chai or Life. It's hard to believe that 18 years ago, along with my husband, Reuven, and our 6 children, ages 2 through 11, we made aliyah.
Israel is a wonderful place to vacation, visit family and friends, explore from the Negev to the Galilee, and pray at the Kotel. But making aliyah is definitely different.
We rented our home in Toronto, stored our belongings, and bravely flew with 18 suitcases. A large contingency from Toronto was making aliyah at the same time, so we didn't feel quite so alone as we embarked on fulfilling our dream.
Fortunately, we had a fully-furnished vacation apartment in Jerusalem where we could live. Though we brought clothes and the children's toys, I missed items like my shabbat serving platters and candlesticks, my menorah and seder plate, and my collection of books. Items that were familiar to me and would help me feel comfortable and at home while creating our new home in a land we love and in the holy city of Jerusalem. .
Decide what items to bring to your new home
Finding a home of our own was exciting. We were blessed to find a beautiful apartment in Jerusalem, in a neighborhood we love, to fully appreciate the joy of living in Israel.
We decided to buy a house in a new developlement project allowing us to customize the layout for our family's needs. We also had the opportunity to select everything, including the bathroom and kitchen tiles, light fixtures, and cabinetry as well as colors and finishes to align with my style and make our home unique.
Before leaving Canada, we had just refurnished our living and dining rooms.. Our new home needed to accomodate our beautiful new sofa and loveseat to allow for ample seating. And there had to be space for our 3 meter glass-top dining room table, so our family could sit together comfortably and enjoy Shabbat meals and still have enough space for guests. It also needed to accommodate the buffet unit that could store our china dishes and glass stemware. We also brought bunk beds and trundle beds, both great space savers and a piano which had so much sentimental value.
As a professional interior designer, I prioritized creating a layout that promotes a harmonious flow between spaces and that the furniture layout enhanced the overall functionality of each room and had ample room for the familiar furniture I love to make me feel more comfortable in my new Jerusalem home.
I ensured the constructions plans incorporated all the details required including, careful allocation of electrical points to cater to all our electronic needs, ensuring convenience and practicality throughout the space. The lighting design was curated to combine functionality and aesthetics. Each light fixture was strategically positioned to cast a warm and inviting glow, fostering an ambiance that is practical and visually appealing.
Equally crucial in the design process was the proper planning of air conditioning systems, ensuring optimal comfort in every corner of the house. The tile layouts were meticulously considered, with a focus on achieving a cohesive and visually pleasing aesthetic.
With carpentry, I made certain to create ample storage solutions to optimize organization. The result is a home that is comfortable, functional, and beautiful. Each element, from furniture layout to electrical points, from lighting to air conditioning, contributes to an environment that is a joy to live in and a reflection of our unique style and preferences.

Select items inspired by your new homeland
Although we did send a lift and shipped some of our furniture from Canada, we also selected furniture that was ideal for an Israeli home. I chose objects that Israeli manufacturers made to help support the country's economy. Much of the art on our walls is by local artists, and the print in our bedroom depicts scenes from the Old City.
Making aliyah doesn't eliminate your ties to Canada or the US but strengthens and embraces your love for Israel. To show Israeli pride, I often design using local suppliers and artisans. Israel has a wealth of custom furniture makers as well as suppliers for curtains, pillows, art and accessories.
And let's not forget the large assortment of beautiful and unique Mezuzahs for each doorway to bless, guard, and keep you safe!
Design your home in Israel
Reflecting on the last 18 years, I wonder if I would have done things differently when designing my home in Jerusalem. By choosing new construction, as I did, you can customize the plans and create a home that aligns with your lifestyle. However, you may prefer to personalize an already-built apartment based on your timeline for making aliyah.
You can decide whether to ship your current furniture or purchase more compact and expandable options. Familiar items provide comfort as you adjust to living in your new homeland. As a professional interior designer who is celebrating 18 years of aliyah, I can guide you through the process of making the right choices for you as you prepare to experience the joy of life in Israel.
Whether you plan to make aliyah and fulfill the dream of living in Jerusalem or are designing a vacation apartment in Israel, contact me at 052-308-9779 to create an elegant and inviting home for you and your family.
Click on the link for more tips on realizing your dream by designing your home in Israel.
Join our mailing list
to get beautiful tablescapes, design tips and so much more delivered straight to your inbox.