When Life Gives You Lemons Make Lemonana
Posted on 28 April 2020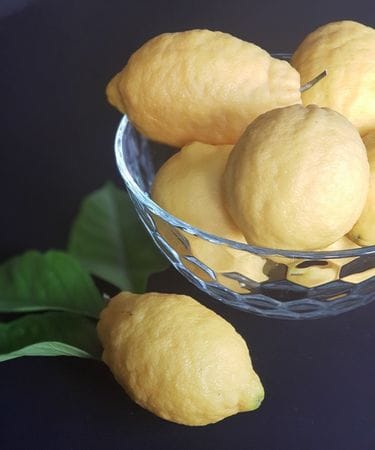 This year our lemon tree blessed us with the juiciest, most beautiful lemons. We have had an endless supply of gorgeous ripe lemons on our kitchen table adding a pop of bright yellow giving us a fresh happy feeling.
We've had an abundance of this soury fruit at our fingertips adding their zest and juice to home cooked dishes, salads, lemon pies and drinks.
We just pruned our lemon tree a couple of days ago and we are already starting to see the flower buds. We'll be ready for a new crop soon. In the meantime we'll enjoy the warm sunny day with a tall glass of ice cold lemonana.
You too can enjoy lemonana with this easy to follow recipe.
3 Organic lemons cut in halves
1000 grams chilled water
100 grams sugar
10 ice cubes
15 fresh nana leaves
Place 3 whole large organic lemons, 500 grams of water and sugar into a food processer at high speed for a few seconds until lemons are ground and the juice has been extrated. Add remaining 500 grams of water and mix. Strain lemonade into a jug. Add ice cubes and fresh nana leaves.
Serve cold and enjoy.
Join our mailing list
to get beautiful tablescapes, design tips and so much more delivered straight to your inbox.