Set a Gorgeous Table for Purim
Posted on 14 March 2019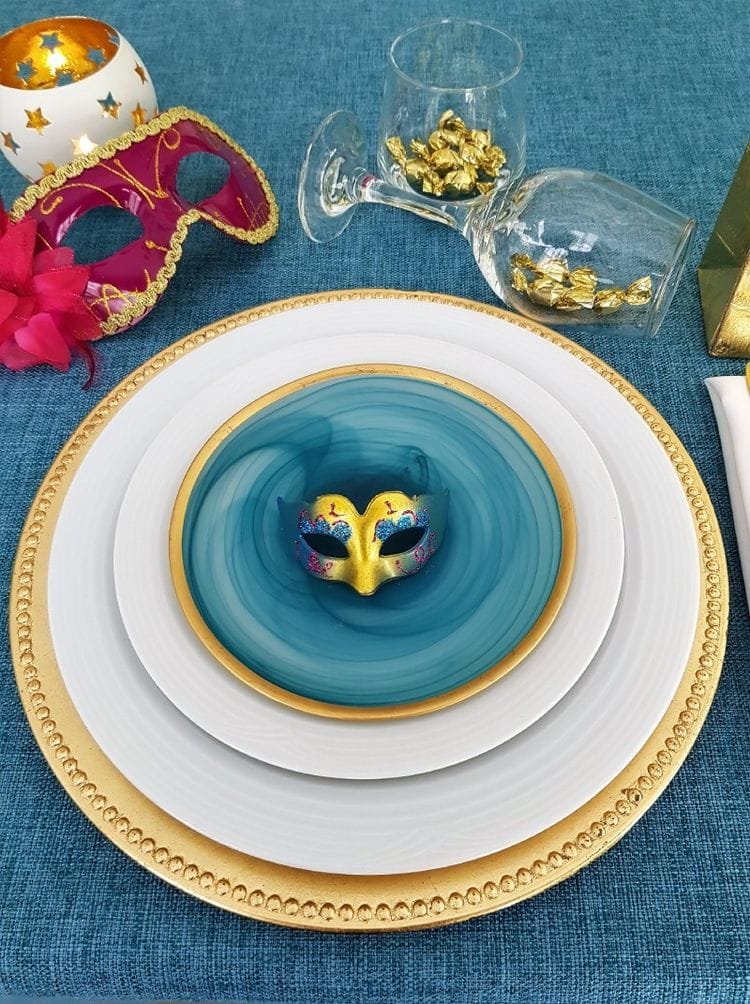 Purim is in the air and we eagerly embrace its spirit of glee and excitement. Weeks before Purim the buzz is already tangible. The ovens are churning out hamentashen in all flavors from the traditional fillings of apricot, fig and prune, to the sweet filled cinnamon bun, chocolate chip, and rolo all the way to the savory Mediterranean tomato, basil, and cheese and even the unique and "crazy" recipes of carmelized onion and goat cheese.
The stores are filled with an array of costumes the common as well as the rare. The mini queens, kings and and spider mans fill the streets of Jerusalem. We feel the holiday's joy abound and this year it coincides with the onset of spring and the season's bright colors.
The excitement and cheerfulness encourages us to explore our creativity and what better place to display that creativity than at our seudat purim.
Start with an inspiration! Which really can be just about anything.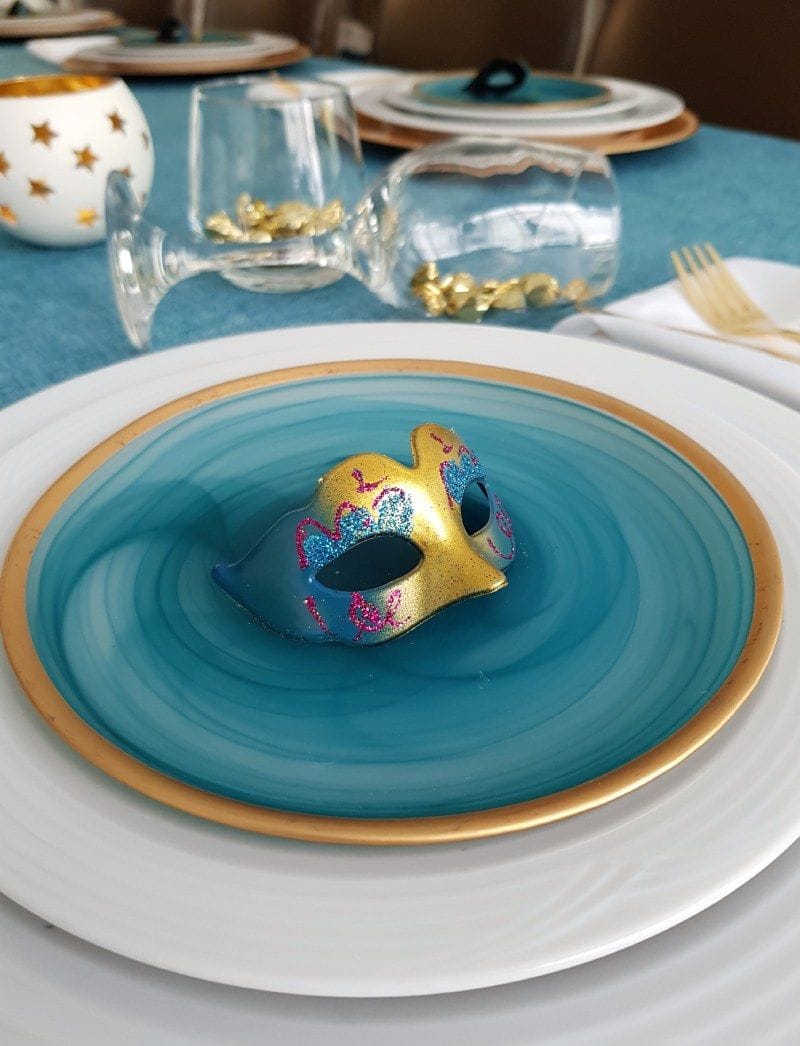 I wanted my table to be cheery with a burst of color reflecting the holiday and time of year. I chose as my inspiration this turquoise dish which I fell in love with the moment I saw it. Ive been saving it for Purim ever since and built my table round it.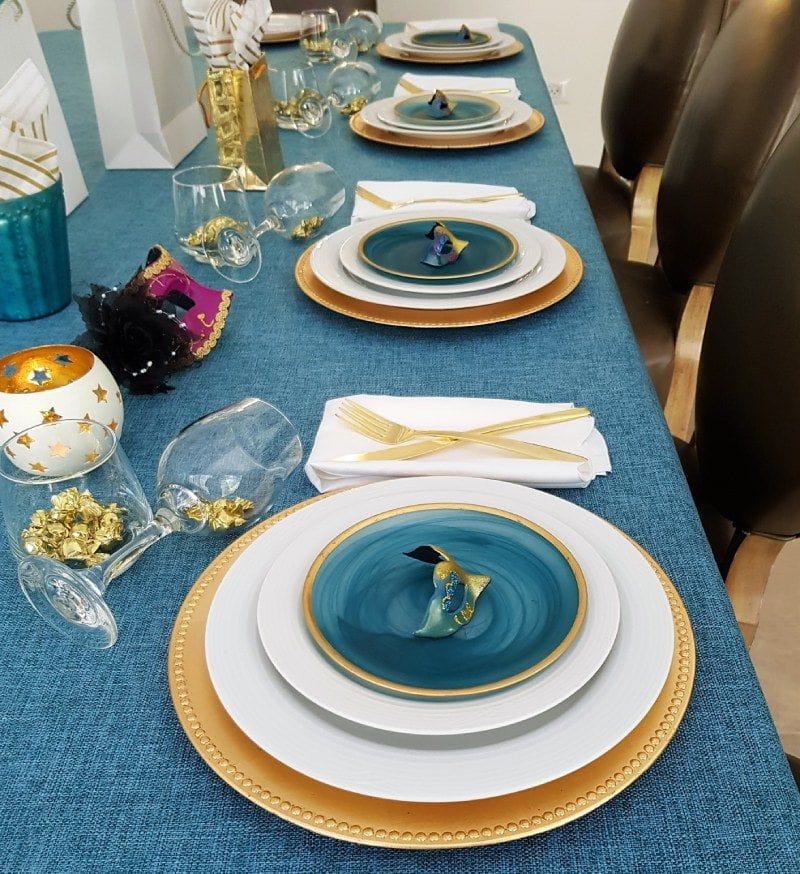 I accented it with other like colored and contrasting accessories, I used gold chargers and white dishes. Incorporating the festivals unique ornaments. using masks to decorate to the table.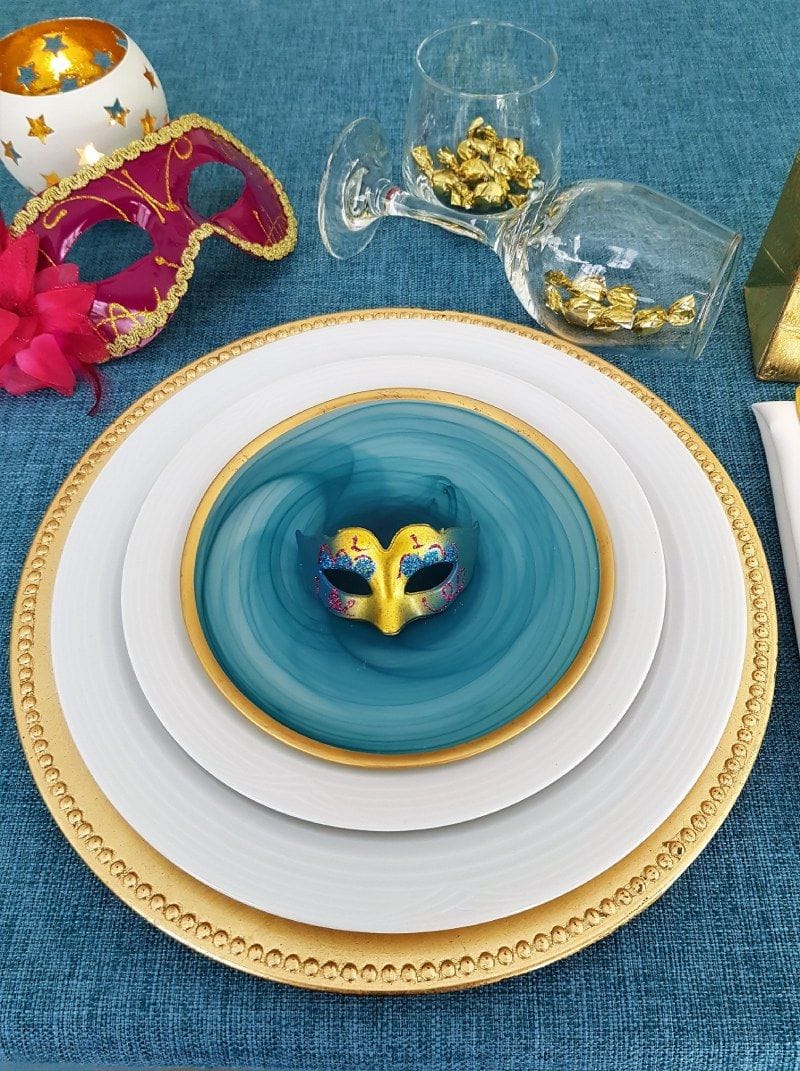 Wishing you a bright, joyful and creative holiday.