Proudly Made in Israel
Posted on 11 April 2017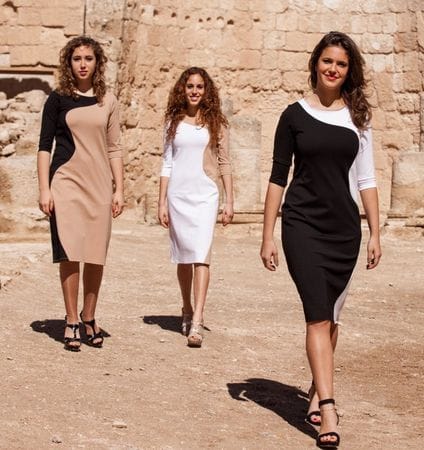 Here in Israel, we have a lot to be proud of and to boast about. From a fledgling country whose pioneers arrived impoverished and destitute from the four corners of the world, modern Israel has developed into a remarkably innovative and inspiring nation that I am proud to call HOME. Israel and its people possess a creative energy and entrepreneurial spirit, resulting in an abundance of design innovation and production. Israel has a wealth of impressive home grown talent including artists, artisans, authors and designers which showcase their creativity in many areas.
At her 69th birthday, we celebrate not only Israel's independence but also the Jewish peoples resilience, dedication, creativity and ingenuity.
In this first of 9 featured products, contemporary designer Laura Cowan works from her studio in Neve Tzedek, Israel to create her unique line of Judaica. This elegant pair of cone shaped candlesticks represents Adam and Eve and were inspired by the seven days of creation. The highly polished base contrasts the matt anodised aluminium top reflecting the opposites that together make a whole - day and night, heaven and earth, sea and land. The candlesticks are reversible one or both candlesticks can also be displayed upside down. See Laura's other designs here.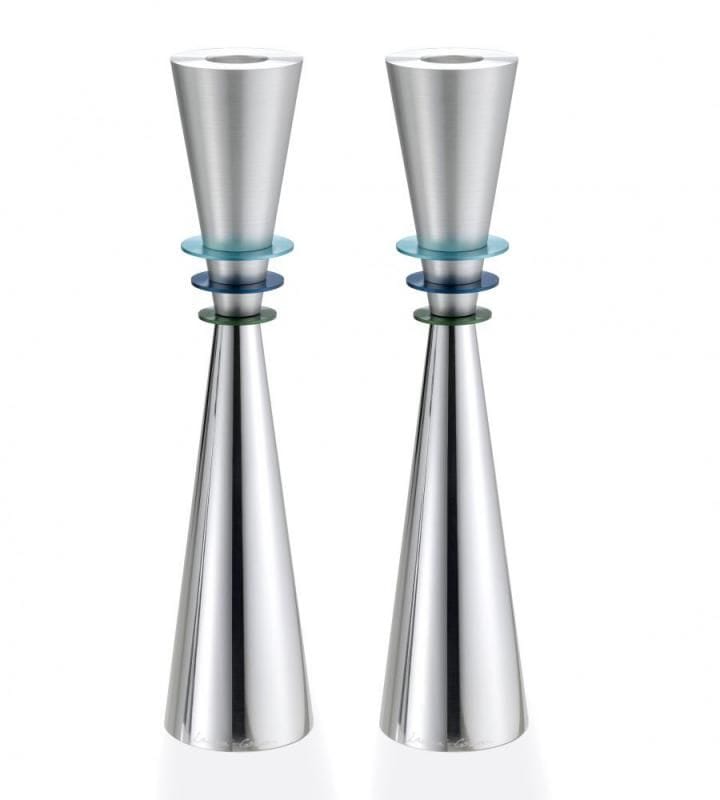 Shoshana Rubli incorporates botanicals and fresh scents from the Holyland, to create unique recipes and fragrance blends before handcrafting her unique soaps. Appealing to both men and women, Song of the Sea has a fresh oceanic floral scent containing purified sea water and dead sea minerals. Visit Jerusalem Soap Company for other scented soaps.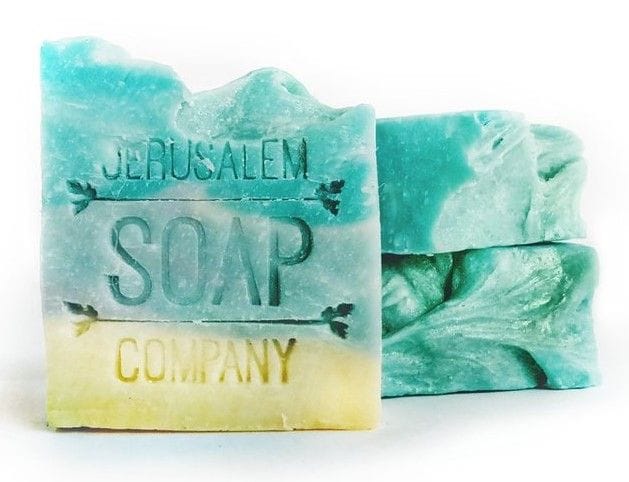 Inspired by the Land of Israel and it's beauty, Micol Bayer creates handmade papercut works of art that are both beautiful and deeply imbued with personal meaning. Working closely with her clients, Micol created this beautiful Shivat Haminim design, capturing the natural beauty of the land and the cycle of the year in the Jewish calendar. See more of Micol's designs.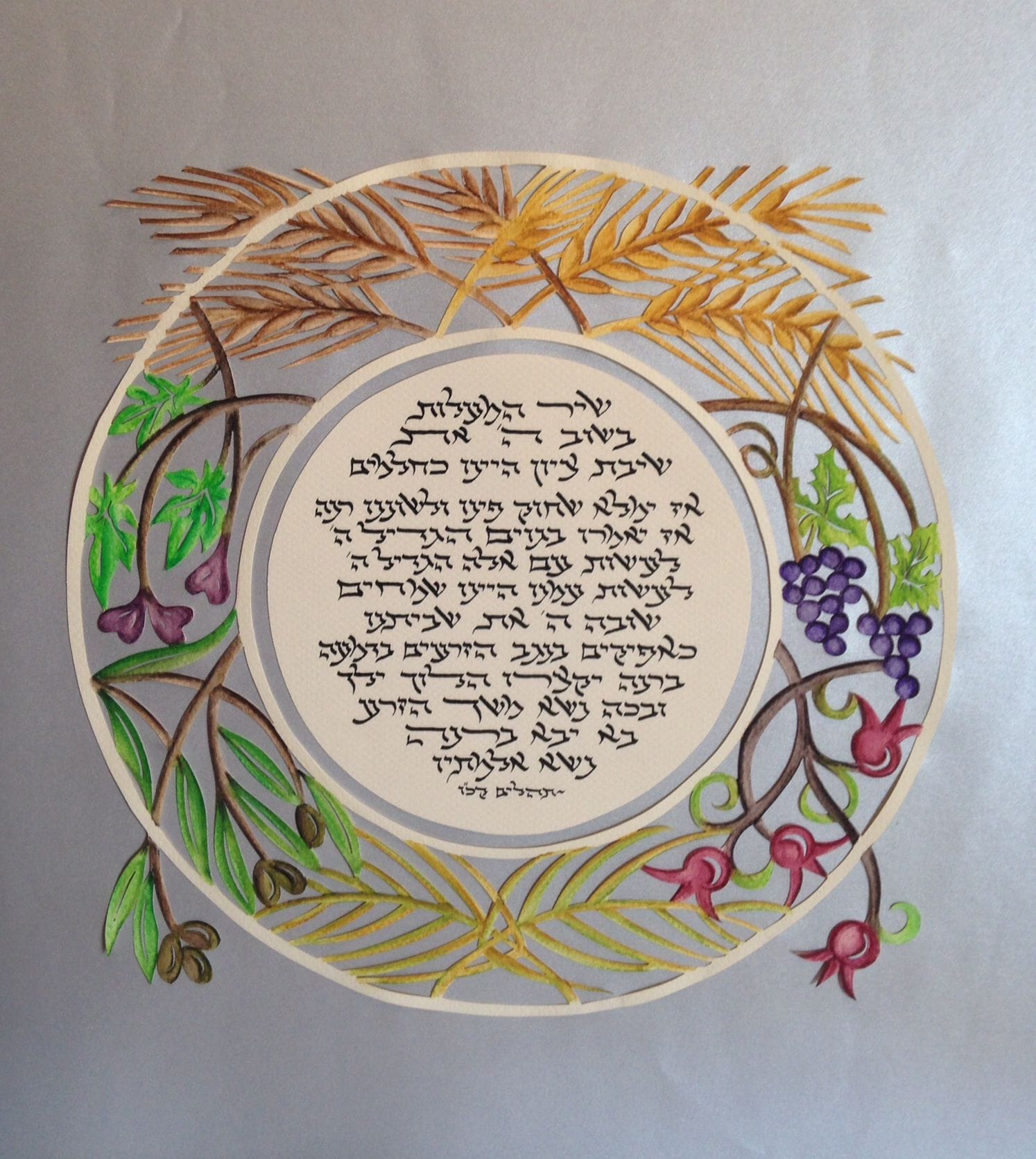 In United Nation, David Kramer takes us on a journey of Israel's humanitarian efforts that began close to 69 years ago and continues throughout the world today. In his collection of over 40 stories, personal interviews and press releases, David lays bare the benevolent and altruistic sides of the nation of Israel that have been mostly hidden beneath years of censure and denunciation. Order your copy of this inspiring book.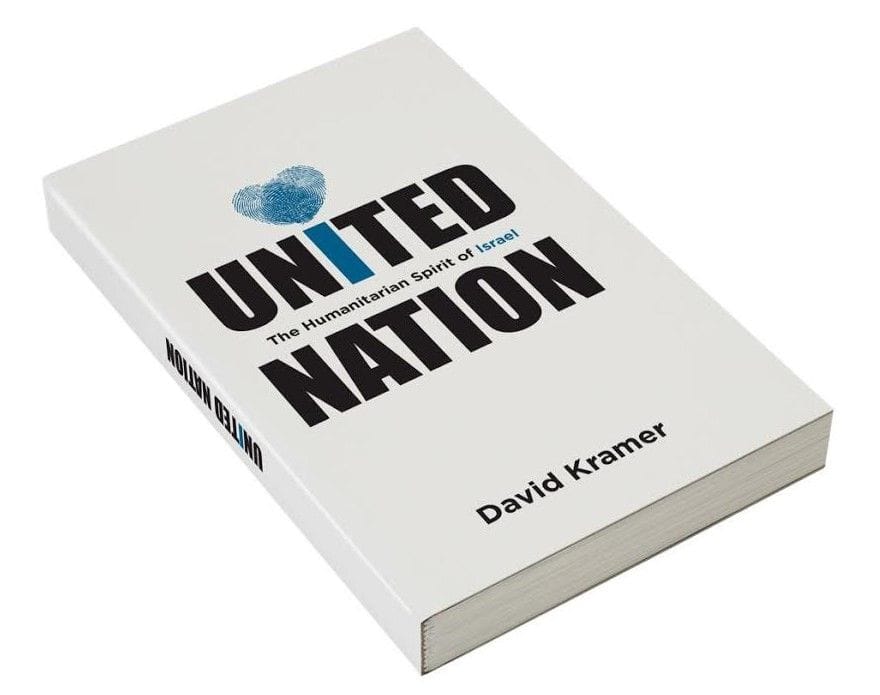 Husband and wife team Shmuel and Sarah Ansbacher specialise in handmade furniture influenced by Scandinavian design and infused with Mediterranean style. Made from real wood this Pacco Floating Shelf Drawer is a wall mounted floating shelf with a hidden drawer concealed within it. Find it on their online store.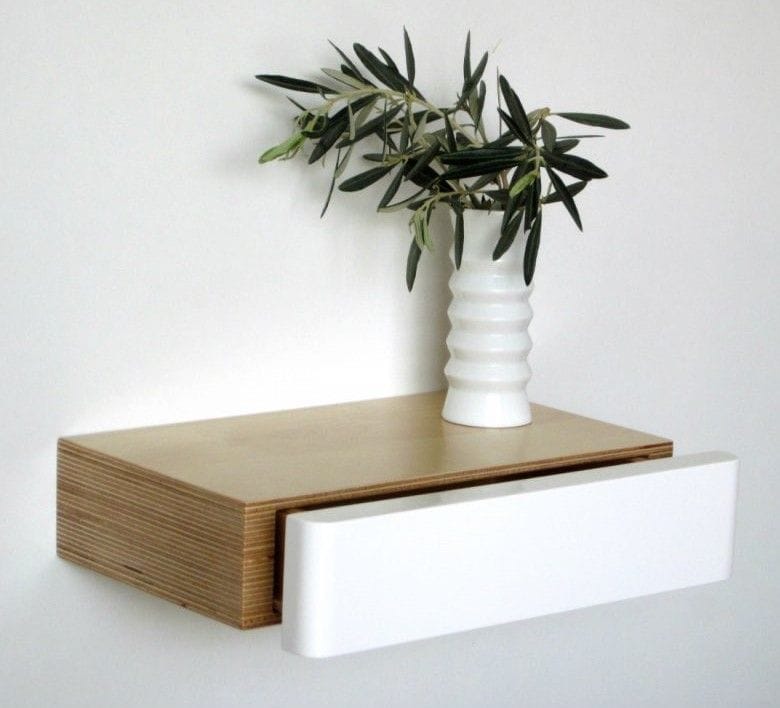 Daniella Avihud designs an exclusive line of modestly chic and fashionable clothing for teens and women. Her line is stylish and flattering. Daniella Fashions are sold in various boutiques and online store.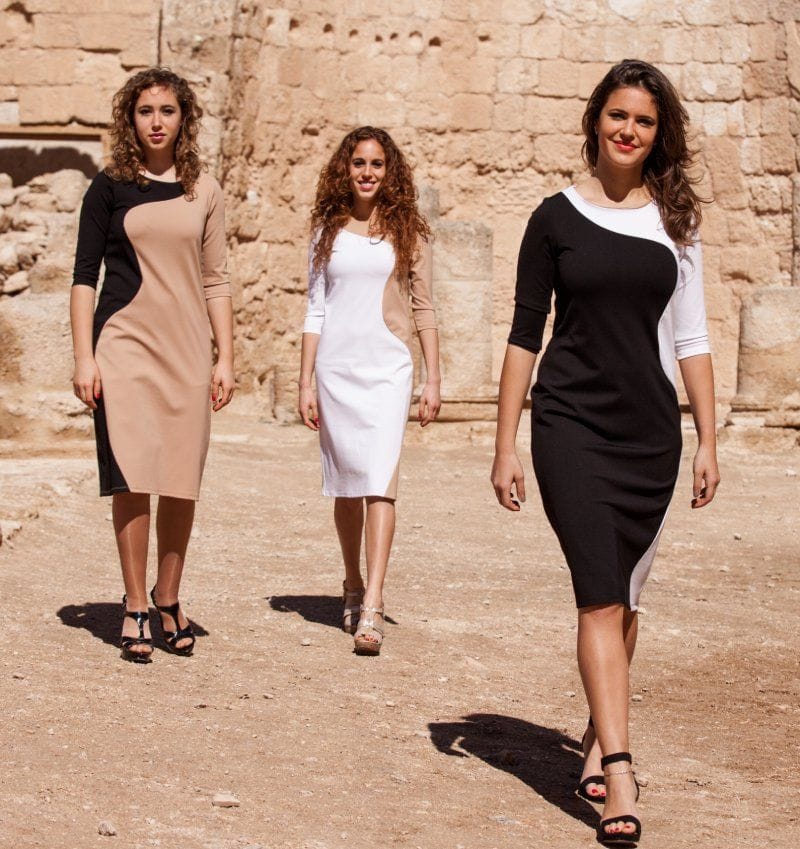 Amy Rosen Lutnick is an artist and designer of art and Judaica including hand-painted silk challah covers, wall hangings, silk scarves. Some of her hand painted designs have been converted to prints and printed onto canvas, paper, wood and magnets. Amy's Calenders feature an original design for each month of the year. Check out Amy's other designs.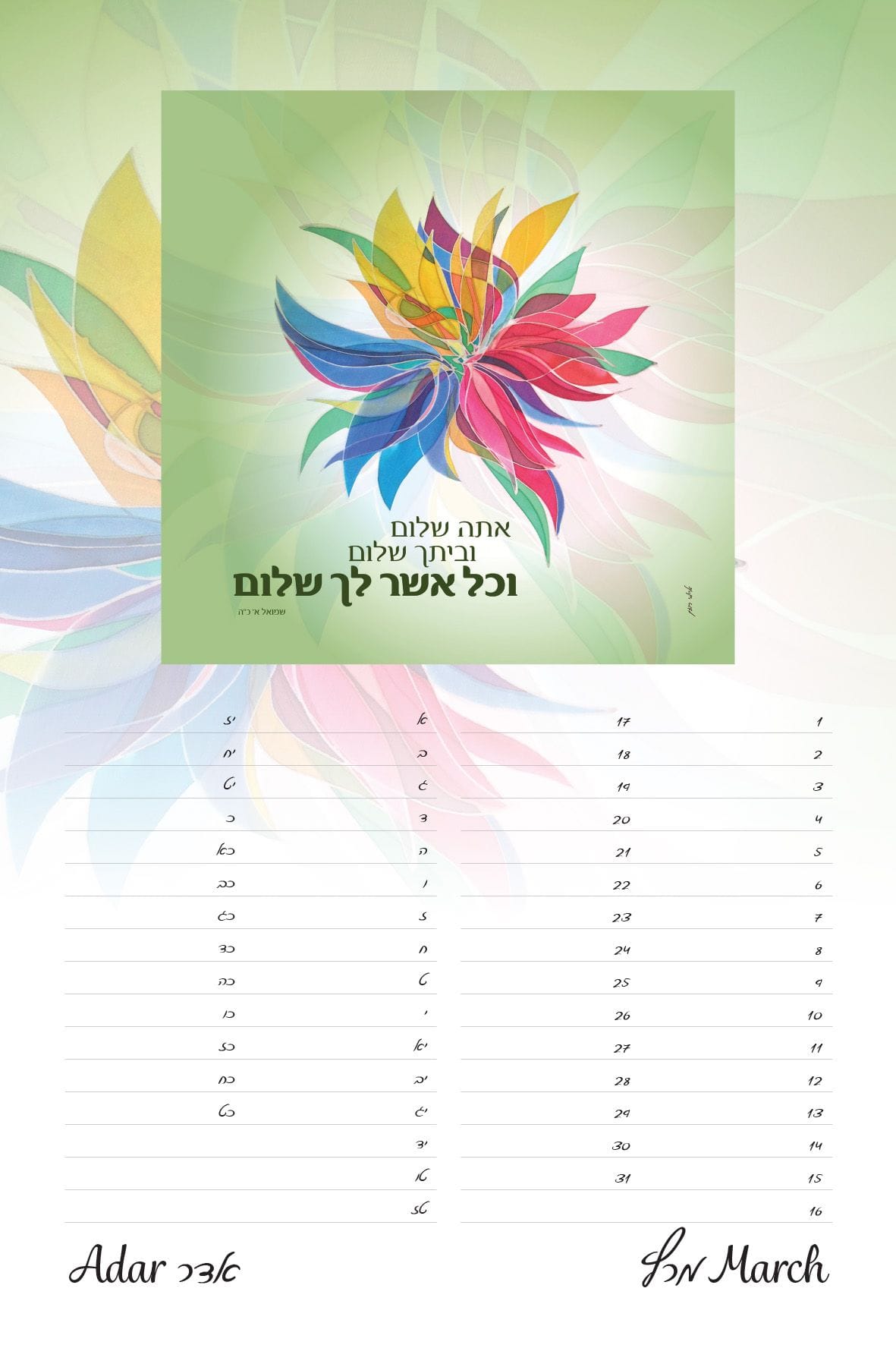 Olah mom, Miriam Lottner is the creator of Reveal Israel which explores 73 different locations in Israel in 3 distinct games of match, quiz and spin. Games are perfect for families of all ages and backgrounds. Original photography and art combined with 4000 years of history, geography, culture and modern events make Reveal a must have Israel gift for every home. Find it in stores and online.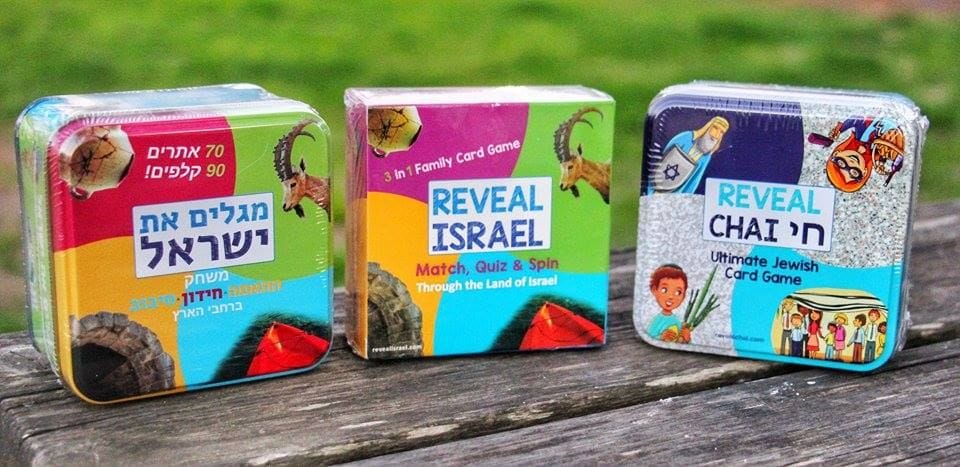 Identifying a void within the swimwear industry Marci Rapp brainstormed and designed swimwear for women wishing to dress comfortably yet modestly. Her line has grown to includes modest swimwear, activewear and casualwear. Check out other her full line.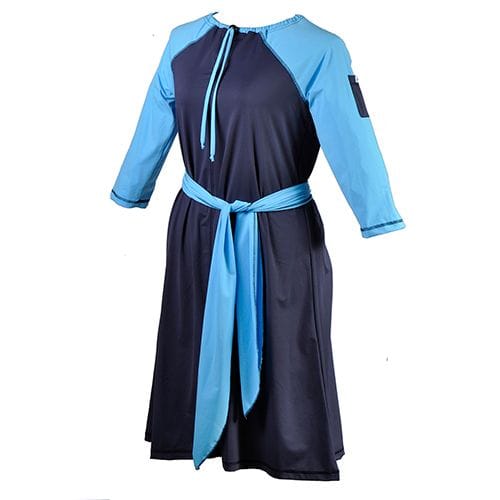 These 9 unique products designed by Olim and many other Israeli manufactured products are exported globally and can be found throughout the world.
Looking forward to seeing continued growth and success coming out of our beautiful homeland - Israel.
Check Out Our


Latest Articles
Join our mailing list
to get beautiful tablescapes, design tips and so much more delivered straight to your inbox.