My 5 Top Countertop Choices
Posted on 1 March 2022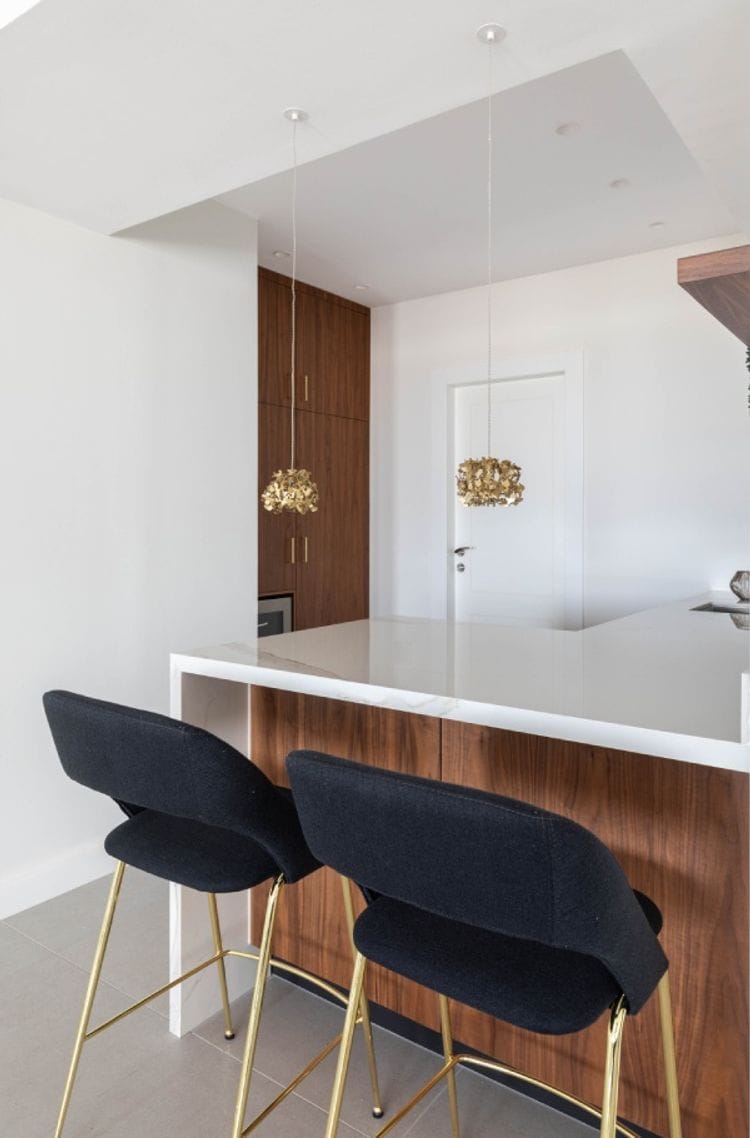 Our kitchen is the heart of our home. It's where the conversations take place, the relationships get formed and where the cooking and baking happens. Our kitchen gets a lot of traffic and needs to withstand our busy lifestyles.
Designing, planning and creating a beautiful and functional kitchen takes thought and lots of planning. It's definetely one of the big investments you'll make in your home. You want to make sure you make the right choices for you and your families lifestyle. Choosing the right countertop is a big consideration. With so many different countertop options to choose from, the choice can be overwhelming. Countertops are made of many different materials from natural to synthetic with a variety of colors and textures to choose from.
When choosing a countertop, consider which will best suit your design preference as well as functionality on a daily basis. Other considerations include color as well as the thickness of it's edging. Once you've decided on the countertop, consider using it as a backsplash.
These are 5 of our popular picks for kitchen countertops.
Granite


Granite countertops are uniquely natural. It's carved from natural stone allowing every piece to be different and one of a kind. You won't find two granite pieces that resemble each other. This natural stone is very durable and can withstand heat and sharp blades. It doesn't scratch or stain easily. It's easy to clean and maintain. Note that the lighter colored granites are more sensitive so make sure to speak to your stone cutter to accurate information about the granite you are considering
I personally love granite and the Tag Mahal is my favorite.
Caesar
The Caesar countertop is very popular among the different materials and is made of quartz that has gone through processing. It comes in many different designs some of which resembles natural stone. This material can't withstand very high temperatures therefore you should be extra careful while placing very hot items on it.
I've found it to be very easy to clean including stains which I thought were here to stay.
Porcelain
Porcelain is made by many companies. It has a vast variety of design and textures. It's a durable material that allows you to put a hot pot directly on the countertop, as well as cut food right on the surface. It does not stain and is easy to clean.
Dekton


We recenty installed a Dekton top on a large dining room table. We are thrilled with how it turned out and our client's are loving how easy it is to maintain.
Dekton is a synthetic material. It's a strong countertop and keeps its color for many years even if exposed to sun. It's heat and scratch resistant, easy to clean and does't stain.
Corian
Corian is a synthetic material made of acrylic polymer and hydroxide aluminum. It is easy to work with and design allowing countertops and integrated sinks to be seemless. Be careful when placing hot pots on it and when using sharp items. If damaged, it can be refinished and repolished. Corian comes in many different colors and allows the creation of unique designs and shapes.
We love designing kitchens and coordinating all it's different elements and components.
Let us know what countertop you've chosen in your kitchen.
Join our mailing list
to get beautiful tablescapes, design tips and so much more delivered straight to your inbox.