Moments of Inspiration
Posted on 17 June 2020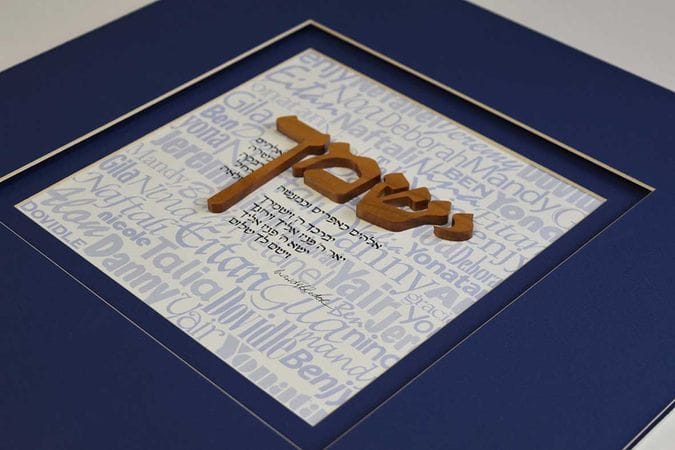 We all have them. It's what we do with those moments that can be impactful.
Since arriving in Israel, I've been inspired by this beautiful country, its history, its people and its unique vibe. I've enjoyed attending the many cultural events, fairs, and festivals throughout the country where I've witnessed an abundance of design innovation and product originality. Professionally, as an interior designer, this opportunity has granted me the benefit of gaining a wealth of inspiration and motivation and at times using it as a springboard in creating unique design concepts for my clients' homes. I'm constantly impressed by the creative energy and entrepreneurial spirit of the many designers, artists and artisans that showcase their ingenuity in so many areas. The small businesses and their owners featured below have each used their individual inspirations to create their unique product. Their products are a testament to their dedication and creativity.
Meryl Cohen is a multi-media artist. She combines acrylics, black and white photography, and a wide range of colorful hand-dyed and patterned fabrics to create a multi-dimensional view of the everyday world. Meryl's fascination with the antiquity of Jerusalem and the secrets of the holy stones inspired her to create the Kotel's Jerusalem Stones. This piece is an abstract rendition done in Meryl's style of fabric fusion where she applied hand-dyed silk fabric over her acrylic paint on canvas. It is part of a triptych series which can be displayed together or each piece can stand on its own. Visit Meryl's Global Shop and Israel Shop featuring more of her pieces.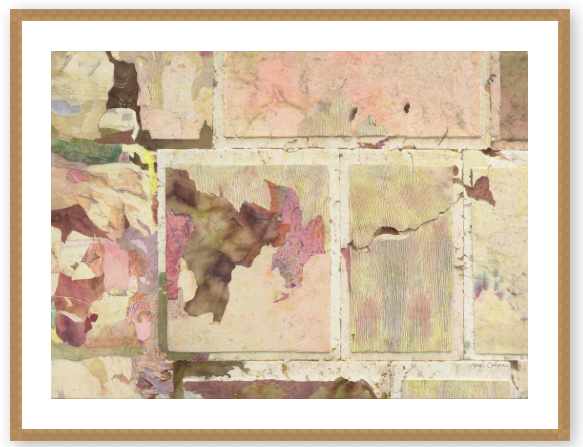 Mandy and Jeremy Broder, owners of The Workshop Gush Etzion bring creative new life to prayers and biblical quotes through their Judaic designs and advanced workshop. The Birkat HaBanim Judaic art piece is a custom made best seller touching the heart of each of its recipients. It incorporates the names of your children and grandchildren in the background the perfect gift for parents or grandparents who have been blessed with a loving family. Get in touch with Mandy to order your Judaic art.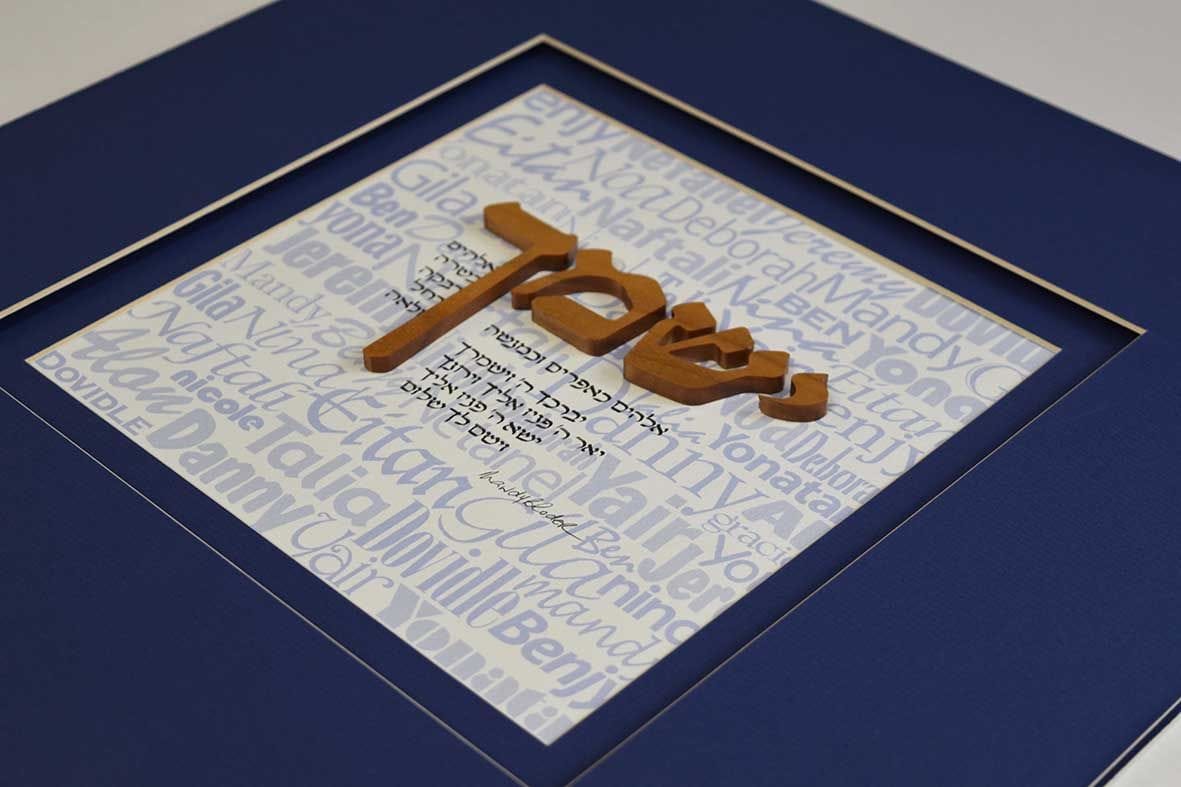 Tammy Youngerwood owner of Jerusalem Cake Design has been featured in top baking and cake decorating publications. She creates marvelous wedding cakes, dessert bars and stunning decorated cookies. The sweet-table-in-a-box is the perfect mini dessert buffet for an intimate celebration at home. The boxes include 6 cake pops, 6 brownie pops, 6 dipped pretzels, 6 macaroons and 6 personalized cookies. They are color coordinated to match your celebration and come individually wrapped. Order your treat with Jerusalem Cake Design and visit their blog for great recipes, articles and to find out about their upcoming workshops.

Mushkie Uliel created Gates of Gold Jerusalem out of a deep desire to connect to Jerusalem and to capture the unique landscape and the profound energy felt within her. The shining golden artwork is part of the Gates of Gold collection which are inspired by real Jerusalem entryways. They are perfect for gifting for a wedding, new home or any celebration. Check out more of the Gates of Gold collection.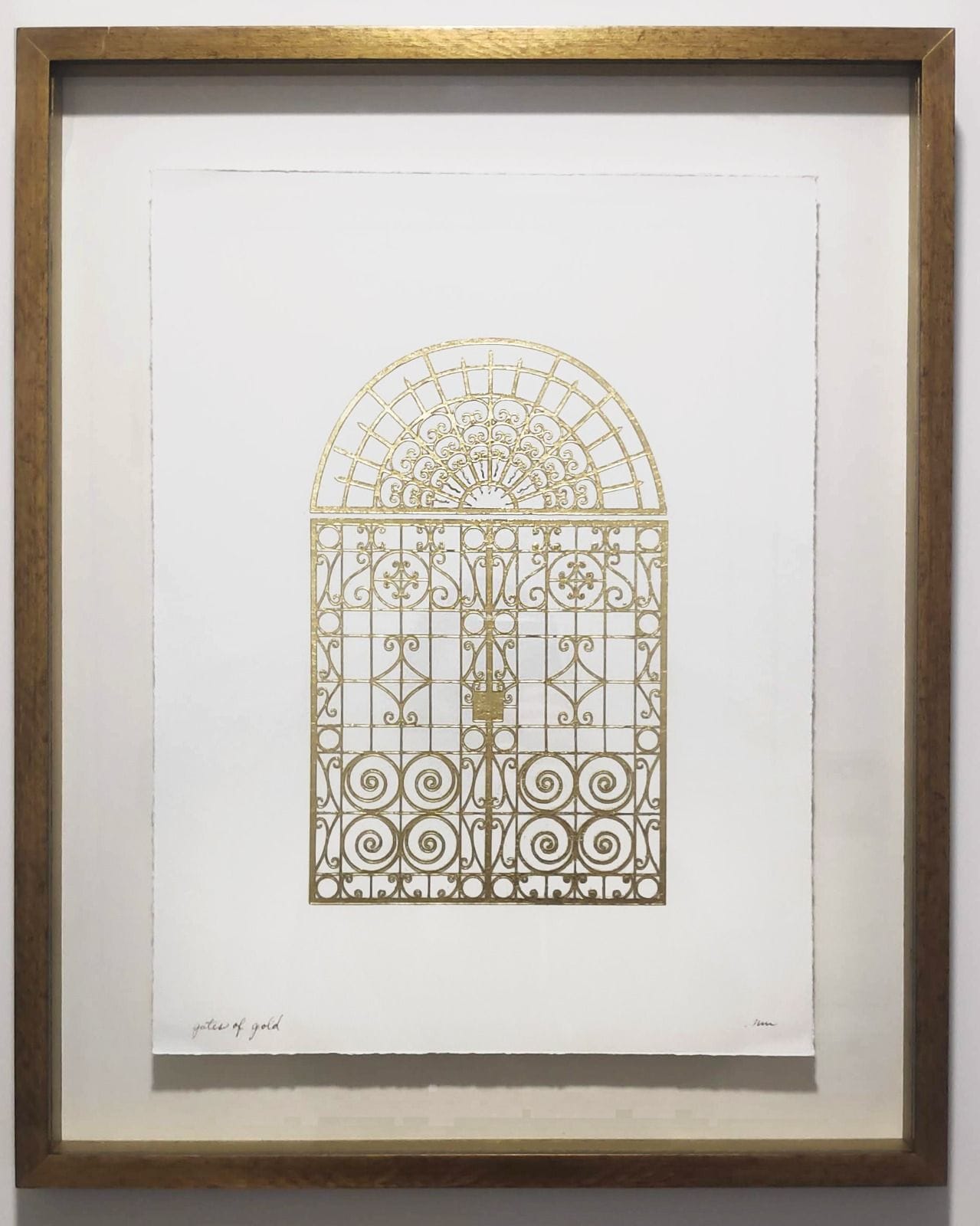 Tali Tarlow's unique ScaVentures is a tour game that explores the story of Israel's people, places and events. Their most popular games are run in Jerusalem, Tel Aviv and Tzfat. They also run customized games throughout Israel. You can also enjoy 5 distinct adventures of Jerusalem on your own schedule and at your own pace with the Experiential Jerusalem's Guidebook which includes fun games, trivia, stories and so much more. Contact Israel ScaVentures to find out about their tours and order your copy of the Experiential Jerusalem Guidebook here.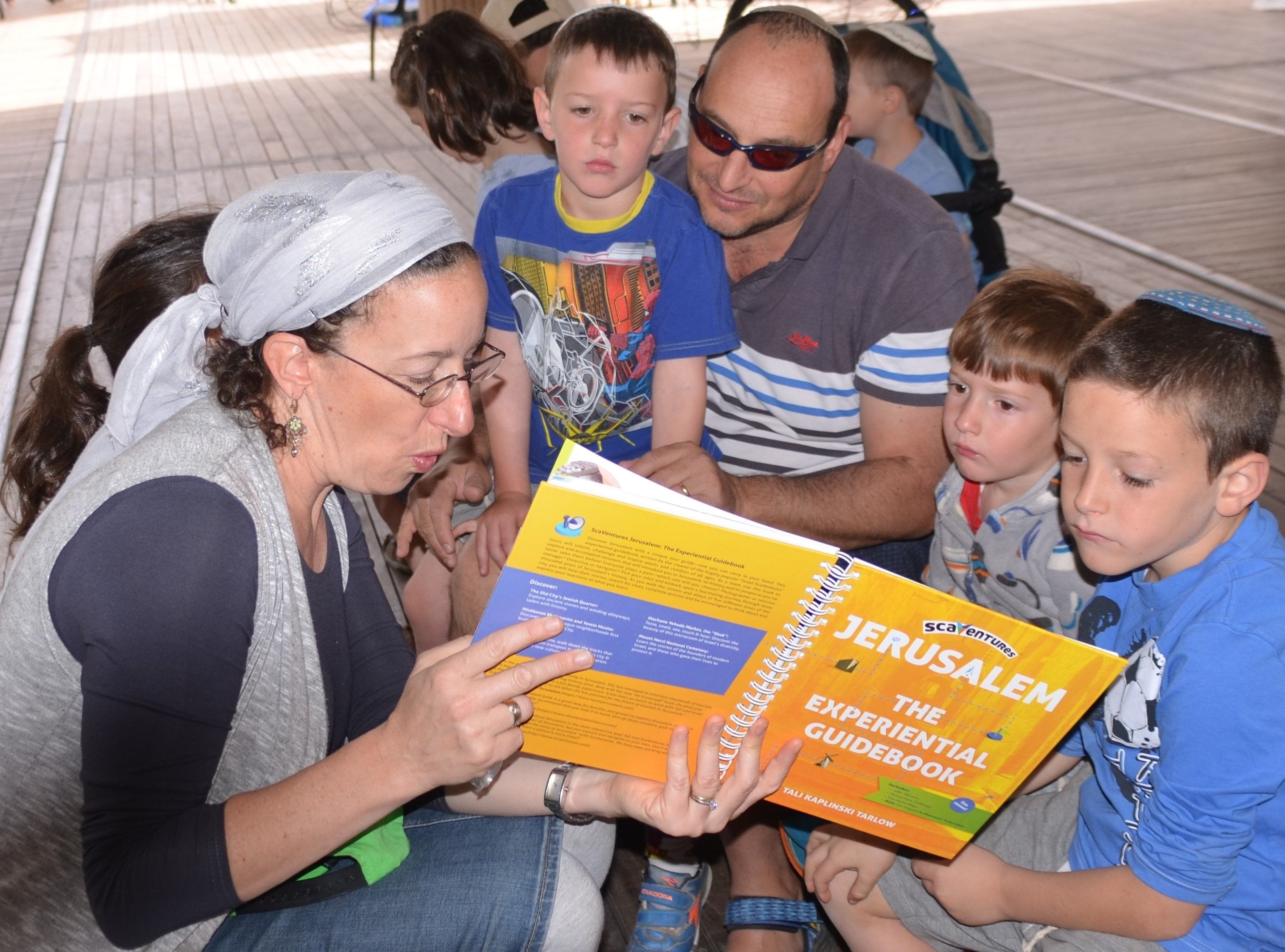 Rachel Porcelain created Snack providing a beautiful board filled with a variety of foods to snack on. Each board is curated and offers a culinary journey containing a plethora of snack options. The cheese board includes gourmet cheese, assorted crackers, seasonal fruit, olives, jams, biscuits and nuts. Check out Snack to see their menu debut.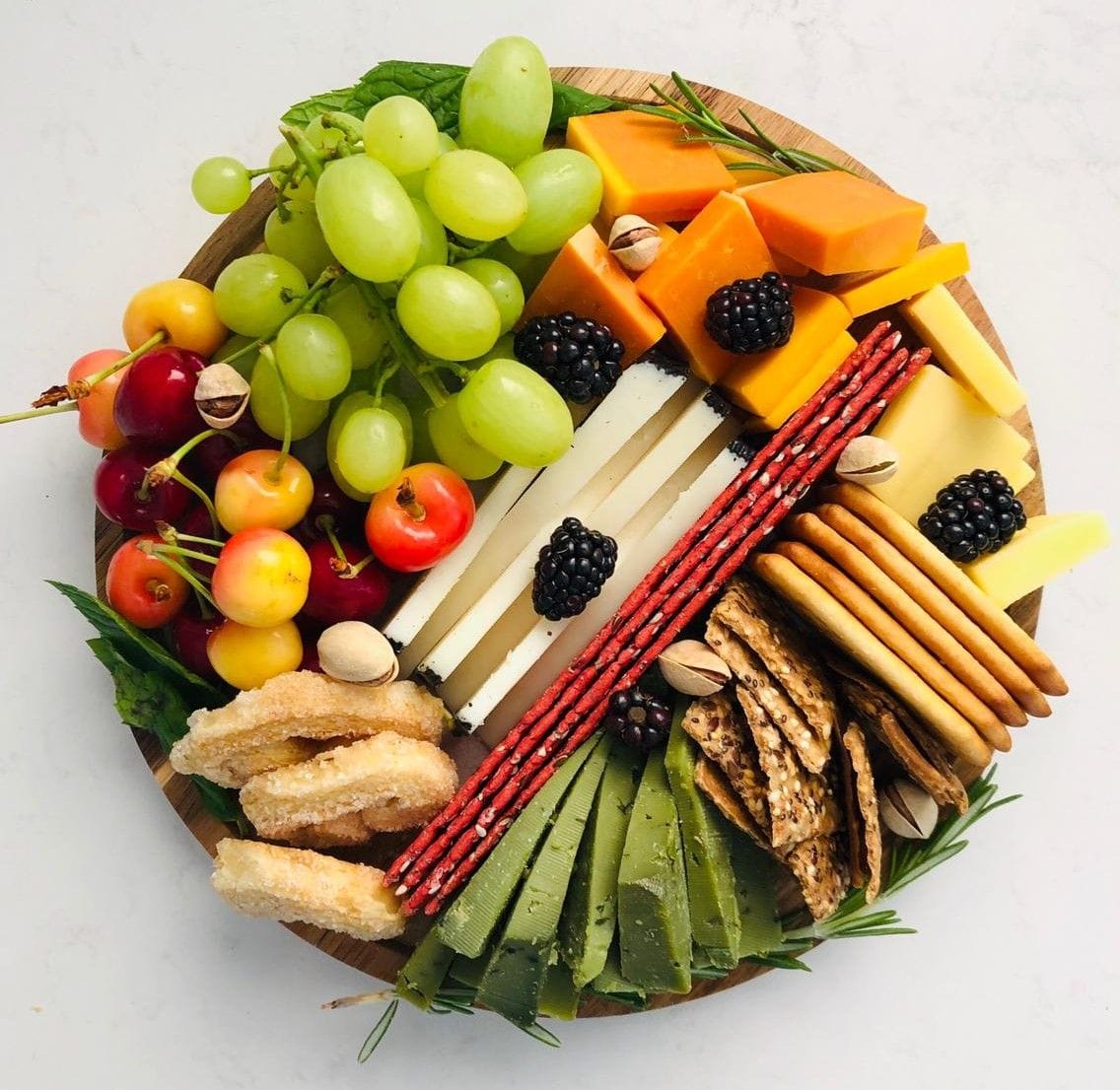 Rena Mednick designer of Art & Ketubot by Rena has been painting ketubot for 7 years. The "Yad Yerushalayim" is part of her Judaic home art collection. It is in the shape of the chamsa which signifies protection. In this modern, bright style and happy toned piece she illustrates the ancient holy city of Jerusalem telling the stories of its heritage and history. See more of Rena's collection here.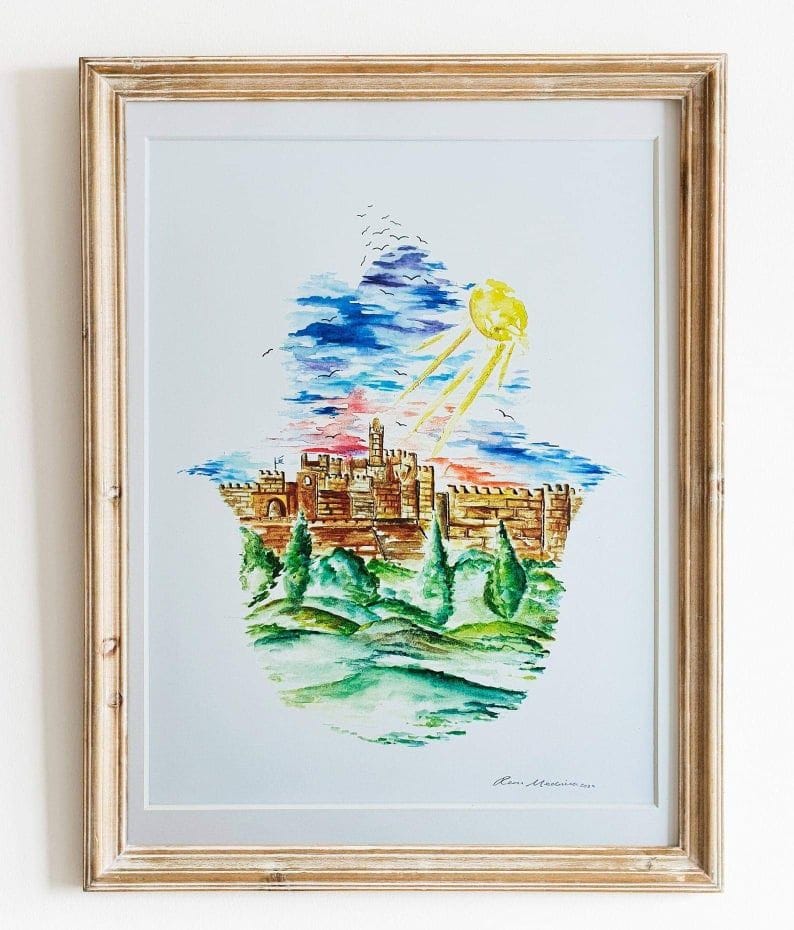 Barbara Shaw`s designs fuse the ancient with the most modern. Her colors, patterns and themes are inspired by Jerusalem, her heritage, and the surrounding landscape. Her pomegranate apron is inspired by the scarlet pomegranate which is a symbol of fertility and abundance and one of Israel's seven species. It makes the perfect gift for your mother, grandmother or friend. See more of Barbara Shaw's designs.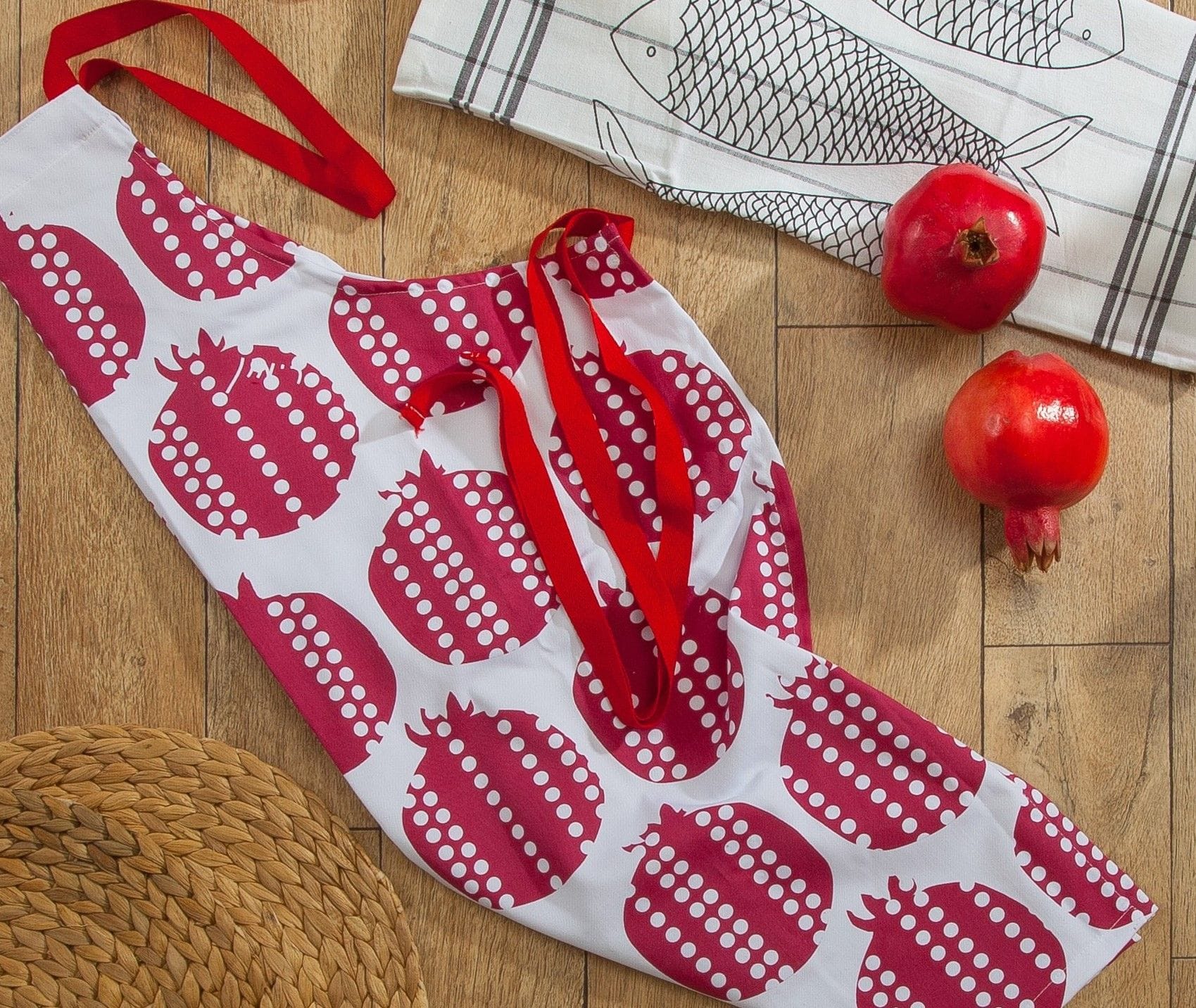 RD Rubin created The Shabbat Collection ™ offering a range of Shabbat sets containing all the components necessary to celebrate Shabbat in and away from home. The Shabbat Away Travel Essentials™ is a 6-piece multi-use, disposable Shabbat set made in Israel. It contains a Kiddush Cup, B'Samim; Havdalah Candle, Shabbat tea light candles, matches and a Kiddush/Havdalah Prayer Card. It's the ideal graduation and hostess gift. Order your Shabbat Away Travel set here.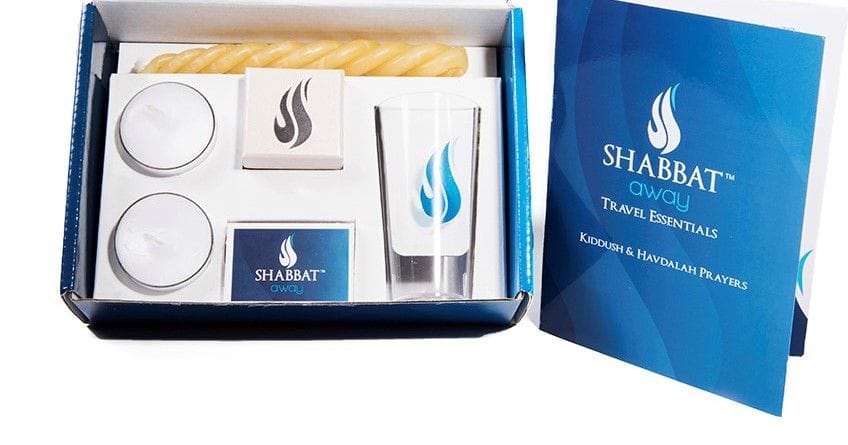 Stay tuned as I share with you more of what inspires me in future articles.
This article originally appeared in Times of Israel blog
Join our mailing list
to get beautiful tablescapes, design tips and so much more delivered straight to your inbox.