Living Room+ Makeover
Posted on 5 June 2014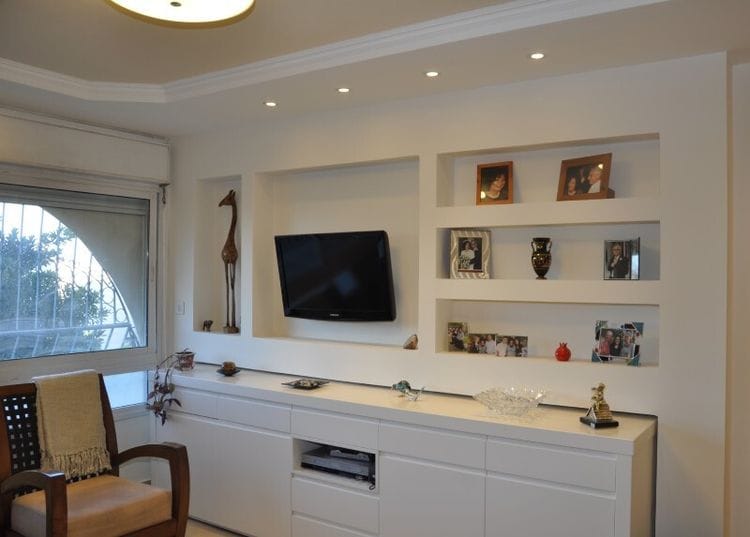 Chana and her husband live in Ma'Aleh Adumim. Chana wanted to make changes to her living room area. What to do, was her question.
We removed the heavy woodwork between the living room, dining area and kitchen. Opening up the space created a natural flow between the public spaces.
The clean lines and space makes the apartment fresh, airy and inviting.
The interior design plan consisted of:
Recessing the ceiling in the living room to add height as well a decorative element. Additional lighting surrounds the recessed ceiling.
Replacing the heavy bookcase and desk with a built in desk with computer area, file and utility drawers and book shelves .
Building out the dining room to accommodate a built in dining room cabinet with lower storage area and upper shelving to display decorative accessories and an open area for Chana's Shabbat candle stick holders.
A beautifully designed nisha wall accommodates Chana's existing buffet cabinet which gets tucked into it revealing half the unit as well as incorporates an area for the TV and shelves for displaying decorative accessories.
Painting throughout including wall accent paint to one wall and the recessed ceiling.