Lights on Jerusalem
Posted on 15 June 2015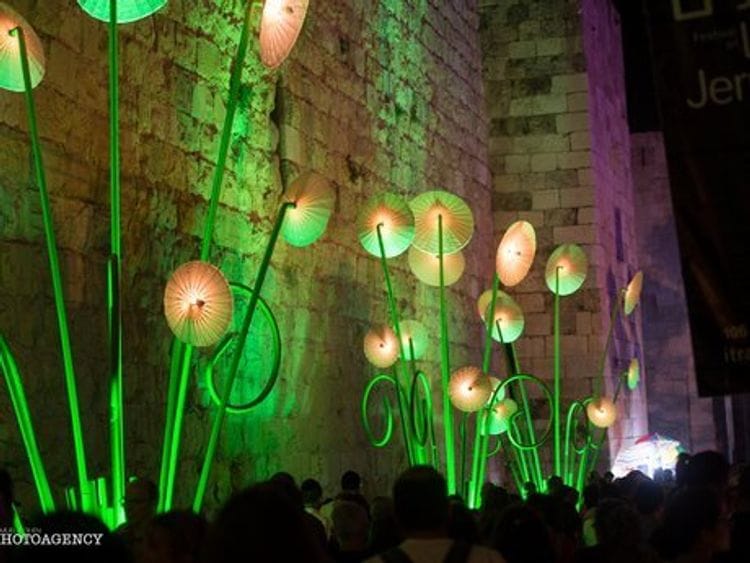 This week, as the sun begins to set, our historical city of Jerusalem magically transforms into a captivating and exhilarating colorful lighting experience. The Old City's cobblestone roads and narrow alleyways are illuminated by stunning light installations, sculptures and fascinating light effects. At Jerusalem's Annual Light Festival, light is used as a unique medium to create a stunning display of artistic beauty transforming our dated architecture into a celebration of light and color.
The light exhibits, artistic structures and colorful designs are intriguing and exciting. ??
Our eyes are delighted with a magnificent burst of color as we stroll by the newly blossoming flowers just outside of Jaffe gate.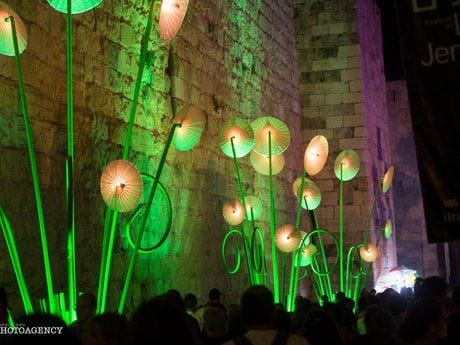 Just around the corner we enjoy the sound of music as the enchanted field of light flowers sprout.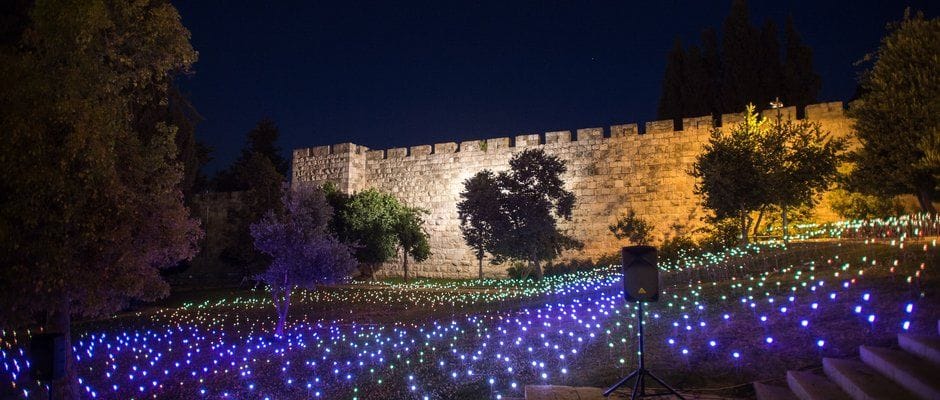 Be sure to watch the amazing video presentation on the facade of Damascus Gate.
Being a designer, I know how transformative lighting is to home interiors. Proper lighting is essential and has a profound effect on the look and feel of our homes. It sets the mood and tone to any environment and creates the atmosphere that contributes to our well being. It is an art which involves detailed planning and consideration. Tastefully done, it adds personality and charm to every room and
enhances the ambiance of our homes and work spaces. Lighting enhances the color of our walls, the look of our furniture, the texture of our fabric and acts to highlight a beautiful piece of art.
The key is to determine the use of the room and apply the relevant lighting to ensure it functions well. Layering the 3 different types of light; ambient lighting, task lighting and accent lighting is instrumental to addressing the different functions of the room and complementing the rooms furnishings.
Gone are the days when you walk into a home and see a single bulb dangling from the ceiling. Today, a combination of recessed lighting, pendant lights, chandeliers, sconces, lamps and wall lights, are used to create the perfect lighting for you.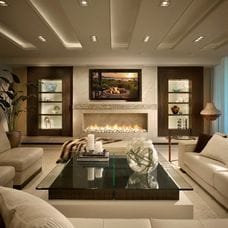 Call me to add a whole new light to your home interiors.
Jerusalem Light Festival Photos:
Light In Jerusalem
Living Room Photo:
Houzz