Homemade Challah
Posted on 20 November 2015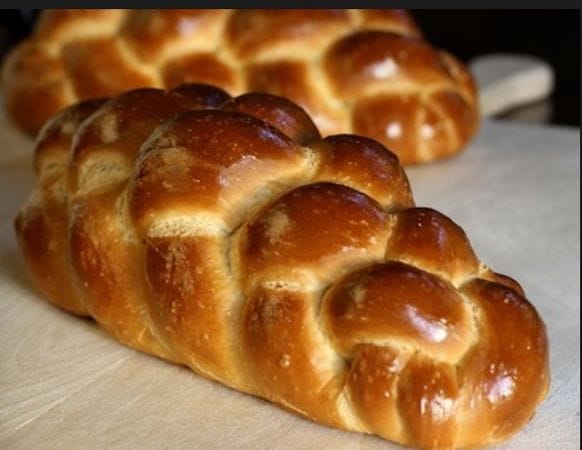 Although baking challah was always something I wanted to do, I can count on just one hand the number of times I attempted the feat over the past 20 years. I like to cook and be creative in the kitchen but challah baking just wasn't working for me. There were too many steps, it was too messy and the recipes didn't have anyone coming back for seconds.
After learning about the spiritual aspect of challah baking over the past few years, I finally decided to have another go at it. Last year, my sister organized a challah bake for the refuah shelema of my then terminally ill cousin Isaac, and I was committed to take part from across the time zones. After having completely given up on challah baking years ago, I was determined to find the easiest and best challah recipe ever!.
The recipe
Combine:
4 cups warm water
1 tsp sugar
2 pkgs fresh yeast
In a big mixing bowl:
2.2 kilo flour
2 tsp salt
2 cups sugar
Make a well in flour bowl:
Add yeast mixture
Add 3 eggs
1 1/2 cups oil
Mix, knead and let rise
Knead again, shape and let rise again
Egg the tops, bake and Enjoy!
This recipe has the delicious aroma of challah permeating through our home. It has my kids excited as they walk through the door Thursdays after a long day of school and it has my family and Shabbat guests coming back for seconds and thirds.
The bracha of the home
So most weeks now, I fulfill one of the mitzvot given specifically to women and gain the spiritual benefits of doing so. After mixing each of the ingredients together, I take advantage of the special time of kneeding the challah to pray for refuahs, marriages, bracha for our family, our home, for Israel and for the Jewish nation. And then I let the dough rise before fulfilling the mitzvah of haphrashat challah.
As I think about Isaac today, I realize that it is in his merit that our home continues to enjoy the delicious taste and fragrance of freshly baked challah in honor of Shabbat, and in Isaacs merit we are bH blessed with the many blessings that come along with this mitzvah.
Naomi and Sarah, Thanks for sharing this delicious challah recipe with me.
Join our mailing list
to get beautiful tablescapes, design tips and so much more delivered straight to your inbox.