From Table to Home Design
Posted on 20 September 2022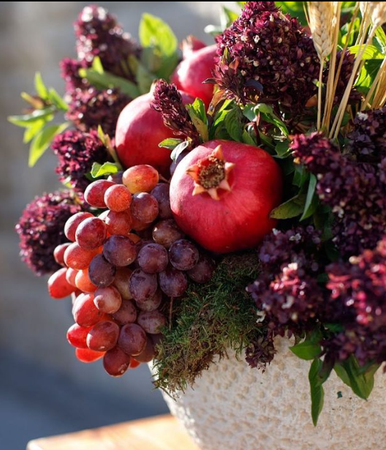 Worldwide, we are preparing to welcome the New Year. Rosh Hashana is a time to gather with our family and friends and wish each other abundance and blessings in the coming year.
We are so excited to have been blessed this year with new additions to our family with the birth of our two granddaughters and are especially excited to have them both with us for the holiday.
Rosh Hashana Festivities
If you're hosting, then in addition to the food you'll serve, you may be thinking about how your table can be designed to enhance your celebration and the atmosphere for your family. Fine china, beautiful silverware, crystal wine glasses, and a beuatiful centerpiece of fresh flowers help inspire a festive, elegant mood. What better way to start the year than by creating memories to last a lifetime.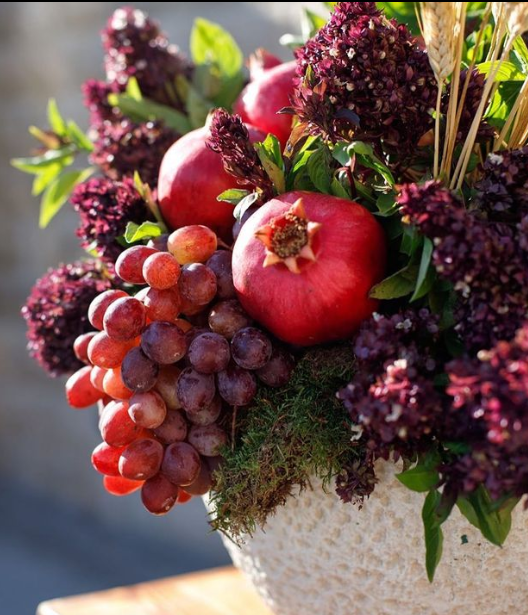 In addition to setting a lovely and inviting table, you want your home to be as welcoming as possible, taking the table's beauty you designed and moving it to the rest of your home.
Home Design
Although it may be a little too late to reupholster the sofa, adding fresh flowers to brighten the space is a nice touch. And if the flowers have some fragrance, you will delight not only your guests' sense of sight but their sense of smell.
Strategically placing a few pillows, a throw and accessories adds texture and color to make your room feel more comfortable and give the space an energy boost. You'll be pleasantly surprised how a few minor changes can make major differences.
New Year, New Goals, New Beginnings
Rosh Hashana is the time to be grateful for what you have and look forward to what the future offers. It's a time to solidify your goals for the coming year. It is the time for new beginnings when everything is possible.
Is this the year that you consider fulfilling your dreams of having a home in our Jewish homeland? Maybe you hope this is your last holiday outside of Israel. Or have you just made aliyah and are trying to get settled, turning your house into a home?
As you anticipate inviting your family and friends to celebrate and get everything ready to enjoy your home and holiday table, imagine yourself accomplishing your goals, imagine where you'll be this time next year and what you'll be doing.
Once you're able to visualize your goals, make a plan by breaking it down into steps and start the year by taking action to make your dreams and goals a reality.
If designing your home in Israel is one of your goals for the coming year and you are looking for an expert to help you create an elegant, quality filled home that fits your unique lifestyle and needs, contact us here to see how we can help you create the home of your dreams.
Wishing you and your family a Happy and Healthy New Year full of blessings, love, and peace.
Floral Centerpiece by Pine and Clover Flowers
Join our mailing list
to get beautiful tablescapes, design tips and so much more delivered straight to your inbox.