Fascinating Old Jerusalem Doors
Posted on 19 October 2022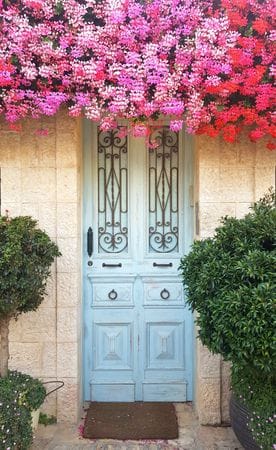 Fascinating Old Jerusalem Doors: The beauty of the door itself and the intrigue of its origin.
Some doors are at the foot of historical buildings, and others adorn modern homes. Most are witnesses to our national history spanning many decades. Be intrigued by the people who pass their thresholds and those that passed before them. Get inspired by their detail and the architecture that surrounds them. Their bright colors, chipped paint, weathered wood, or one-of-a-kind doorknob are all part of their uniqueness.
Are you curious about the spaces behind them - the styles, the textures, and the colors?

Join me in discovering all the mystery behind these doors and how their inspiration can translate into your beautiful home design.
Join our mailing list
to get beautiful tablescapes, design tips and so much more delivered straight to your inbox.