Designing Your Dream Home in Israel: Creating Your Unique Space
Posted on 7 September 2023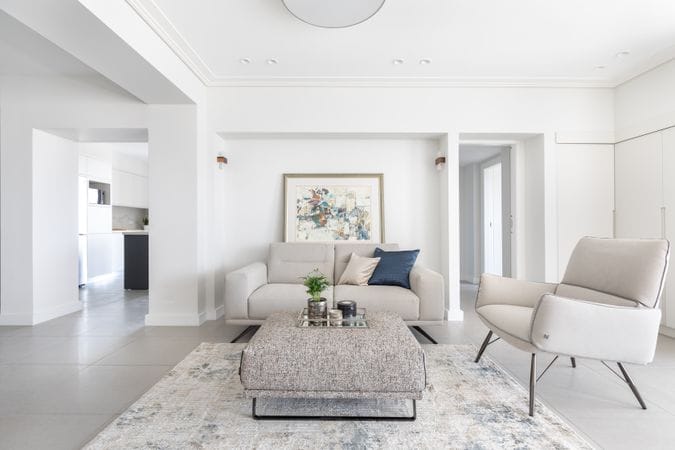 Designing your home in Israel is an exciting journey that can result in a beautiful home tailored to your unique style and needs. At times, it can also be a complex and frustrating process, but armed with the right knowledge and guidance, you can navigate the process smoothly and confidently.
Following are the essential steps to design and build your ideal home in Israel.

Creating Your Vision
Designing your home is an exciting process, and creating your vision is the first step towards achieving your dream home.
Identifying your needs and lifestyle allows you to focus on what's important to you - whether it's a designated coffee station for your morning brew or a spacious kitchen island for your culinary adventures. Your home should cater to your needs and habits.
Once you've identified your needs, it's time to focus on your dreams. How do you envision the ambiance of your space? Is it elegant and sophisticated, or warm and inviting? Defining these elements helps in personalizing your design to reflect your personality and tastes.
Planning and Designing
The planning and design phase is pivotal in creating your dream homel. Submitting detailed plans with all the necessary specifications to builders is crucial.
It's also important to explore your different design options. Compile a list of ideas and features you'd like to incorporate. By investing time in this stage, you can ensure your home is beautiful, functional, and uniquely yours.
Selecting your Materials
Choosing the right materials is essential to creating a beautiful and quality filled home. Israeli suppliers offer a large range of floor and wall tiles, decorative elements, and sanitary fixtures. From stone and tile to wood, the options are abundant. Thoughtful consideration and attention to detail will lead to materials that resonate with your design style and theme. Make sure to consider durability, maintenance, and aesthetic appeal.
Designing Your Kitchen
The kitchen is the heart of the home and requires detailed planning. Assess your lifestyle, cooking habits, and storage needs. The kitchen layout significantly influences its functionality, making it essential to choose a design that suits your needs..
Materials for cabinets, countertops, and backsplashes should blend durability and aesthetics. Appliances play a crucial role in functionality and style. Effective coordination between builders, designers, and kitchen suppliers ensures a seamless execution of your vision.

Ensuring Quality Through Inspection
Regular inspections are necessary to ensure the work being done is in line with the specifications outlined in your plans. These visits occur at project milestones. By staying on top of inspections and ensuring that everything is up to your standards, you can ensure that your home is beautiful and functional.
Adding Personal Touches
As your new home takes shape, focus shifts to adding finishing touches. Furniture, lighting, carpentry, and styling significantly influence your home's aesthetics. Choose furniture that compliments your style, consider bespoke custom carpentry for unique touches, and play with lighting to set the ambiance. Incorporate layers of textiles through area rugs and window treatments, runners, throws and pillows. Decorating with artwork, accessories, and plants ties the aesthetic together.
Delivery and Installation
Coordinating deliveries and installations is the final step to realizing your vision. Close collaboration with suppliers and tradespeople ensures a smooth execution. As each piece finds its place, witness your home come to life. Thorough inspections guarantee excellence, aligning your home with your vision.
For a step by step guide on how to design your home in Israel download our free guide www.sandybinteriors.com/guide-download
Guiding you to Your Dream Home: Expert Support
Designing a home from afar can be daunting, but I'm here to help. As an experienced designer and project coordinator with expertise in assisting overseas clients purchasing homes in Israel, I ensure your dreams come to life. Fluent in English and Hebrew , I represent your needs, coordinating changes, making selections, and overseeing the process for a seamless experience.
From the initial vision to final inspections, I work with suppliers, craftsmen, and builders, guaranteeing your design takes shape. Together, we create a unique space that aligns with your dreams. Let's turn your dream home in Israel into reality, making you feel truly at home when you arrive.
To get started on your journey simply contact us to set up a free consultation. www.sandybinteriors.com/contact-us
Join our mailing list
to get beautiful tablescapes, design tips and so much more delivered straight to your inbox.