Chanukah's Shining Light
Posted on 20 December 2015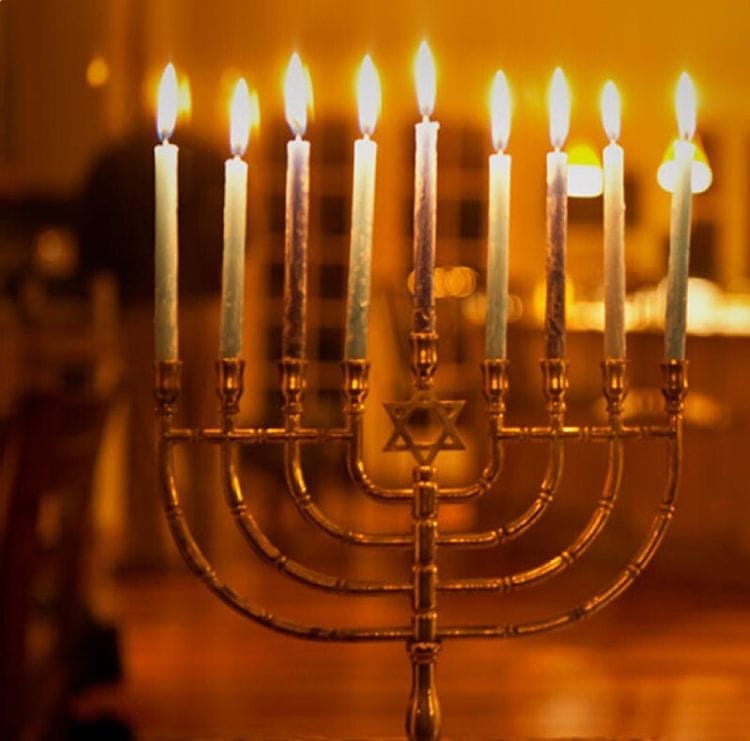 Chanukah in Israel is an exciting time of year as we join together to celebrate the miracle of the Holiday.
As we light the Chanukiyah, we gaze at the sparkling lights and reflect upon the Chanukah story. We rejoice and give thanks for the miracles that we were blessed with so many years ago and also celebrate the joy of the miracles we experience on a daily basis.
As we watch the burning oil lamps twinkling in the dark, the kids savor the delicious varieties of the mouth watering sufganiyot.
As for me?
My favorite Chanukah delicacies are still the traditional crispy home made fried latkes topped with a spoonful of sour cream and a Moroccan Benuelo (donut), drizzled with honey for dessert.
When entering into any Jewish home at this time of year, the chanukiyah stands out as the prominent centerpiece. Available in a wide range of styles , colors and materials, no Jewish home is complete without one. Many Israeli artists have designed beautiful menorahs - from the traditional silver heirloom to the sleek modern designs made of glass, metals or wood, there is a style to suit every taste - adult and kids alike.
May Hashems miracles continue to shine bright in our homes for our families, for the Jewish nation and throughout the world.
Photos:
1st Row from Left to Right:
Hazorfim, Hazorfim,Shahar Peleg
2nd row from Left to Right:
David Gerstein,Laura Cowan, Lily Art
3rd Row from Left to Right:
Adi Sidler, Dorit Judaica, Lily Art
4th Row from Left to right:
Yair Emanuel, Agayof Design, Agayof Design