A Well Designed Home
Posted on 2 May 2021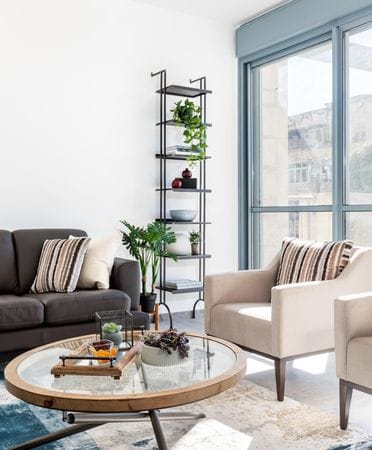 Over the last year, so much emphasis has been put on our homes and rightfully so. Our homes are the foundations of our lives providing us with safety and security for ourselves and our families. Our homes need to be organized, comfortable and aesthetically pleasing. Before embarking on any important project, a few preparatory steps need to be taken. Designing and styling your home takes thought and planning. Following the sequence of these steps will help you in preparing and getting a clear understanding of your needs. Then go ahead and add some style to make it a home you love spending time in.
Know your Budget
Knowing your budget will give you some direction and guidance into which suppliers you will be going to. Make sure your budget is realistic.
Know your Style
Knowing your style will help you in styling your home. Make a list of the different elements you'd like to include in your home. Prepare a pinterest board pinning images of styles you like, including form and color.
Measure
Take exact measurements of the rooms you are styling including each wall, openings including the width and heights of windows and doors as well as the ceiling height. When looking for furniture or making other purchases, have these measurements handy. This will help ensure you purchase the right size furniture and the correct quantities of the different supplies you need.
Paint
Paint can dramatically change the look of your home and comes in different colors and textures. There are so many ways to play with paint. Choose to paint all your walls or just one wall. Paint portions of a wall or make shapes. The possibilities are endless.
Lighting
Proper lighting is essential and has a profound effect on the look and feel of our homes. It sets the mood and tone to any environment and creates the atmosphere that contributes to our well being. Lighting enhances the color of our walls, the look of our furniture, the texture of our fabric and highlights a beautiful piece of art.
Storage
The storage needs of a home are so important. Take inventory of your belongings and plan appropriate storage including a combination of hanging space, drawers and shelves.
Furniture
Each room requires proportion sized furniture serving their proper functions. For small interiors consider multi purpose furniture. Make sure furniture is comfortable and appropriate to the needs of your family.
Textiles
Layer a room with layers of fabrics and textiles to create a warm, rich environment. Layer a variety of textiles in your pillows, bedding and window coverings.
Styling
Complete your home with the final touch by adding a collection of items you love. Include plants, candles, trays and items you've collected over the years arranging them just perfectly to create beautiful vignettes.
Art
The possibilities to what kind of art you can hang are endless. From vintage plates to expensive paintings. Your decision on what art to incorporate into your home will come from within.
Check Out Our


Latest Articles
Join our mailing list
to get beautiful tablescapes, design tips and so much more delivered straight to your inbox.