A fruitful Tu Bshvat
Posted on 21 February 2015
The sweet smell of spring is in the air. The cool breeze and the bursts of sunlight and warmth make it my favorite time of year.
Tu B'shvat is here!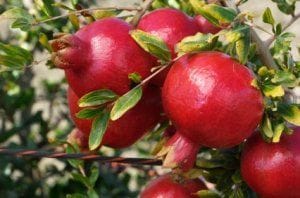 At this special time, kids throughout the country plant trees digging new roots into our land and beautifying it. This year, during the Shmitta year (the sabbatical year), planting and cultivating the land is forbidden. Other celebratory activities are happening throughout the country.
It's a time to enjoy the abundance of sweet produce from our trees. We celebrate Tu Bshvat by enjoying the customary Tu Bshvat seder with all of Hashems bounty and appreciating the many delicious fruits. We include dried and fresh fruit and specifically the shivat haminim – the 7 species which include wheat and barley, figs, dates, olives, grapes and pomegranates.
The pomegrate is my favourite!
It has many health benefits. It has a rich red color and symbolizes righteousnes. The pomegranate represents fruitfulness, knowledge and wisdom. Rich in history and symbolism, it dates back to biblical times.
We eat it's seeds, juice it, toss it into a salad or even use it as an ingredient in gourmet cooking dishes. This year, I dried pomegrantes and placed them as decor in my dining room.
The pomegranate is the subject for jewelery and art as this unique crowned red fruit appears on everything from pomegranate jewellery, paintings, mezuzas, challah covers, serving trays and more.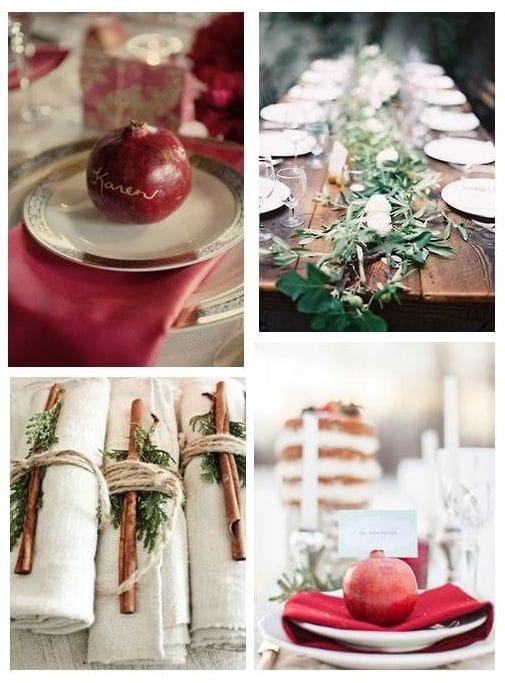 Tu Bshvat table decor ideas. Photos found on Pinterest.